Queen Mary (University of London) Medical School Review: 
Information on Career Prospects, Costs, Entry Requirements and more…
Queen Mary medical school, also known as Barts and the London School of Medicine and Dentistry, is a prestigious medical school in the city of London. Some of its most attractive features include its excellent graduate prospects for placement, its online teaching resources, and campus-based student community. Read on to learn why this is a fantastic university for any prospective medical student.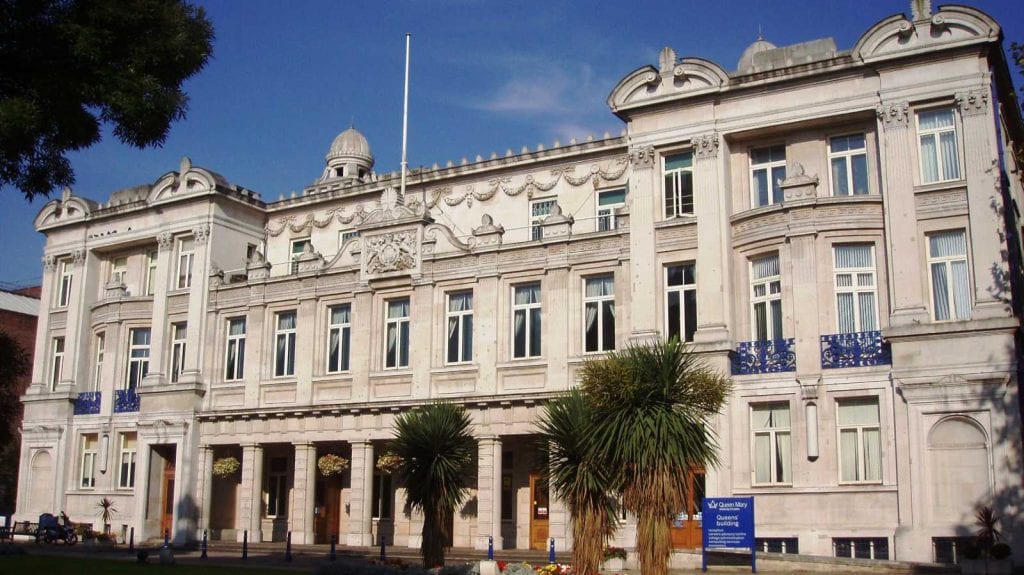 Career prospects:
Queen Mary medical school consistently achieves the highest ratings in terms of graduate prospects: in a recent national survey, it received the maximum score of 100.
Located in the UK's capital city, Queen Mary medical school connects graduates with foundation year (F1) placements at a range of medical trusts across the UK. Some of these, like King's College Hospital and the Royal Free London NHS Foundation Trust, are based centrally. While others like Addenbrooke's Hospital in Cambridge are located further afield.
Teaching Quality:
Reported student satisfaction ratings for teaching at Queen Mary medical school are extremely high. The Complete University Guide's 2018/19 survey places Queen Mary higher in terms of student satisfaction than other prestigious medical schools like Cambridge or Imperial.
Queen Mary medical school teaches its first and second-year students through problem-based learning (PBL), which facilitates independent thinking and prepares students for clinical situations (see our article on PBL for more information on this teaching method).
First-year students also have patient contact. Years 3-5 focus on in-depth experience in hospitals and the acquisition of practical clinical skills. The school also offers students an online learning platform, to access lecture notes and other educational resources.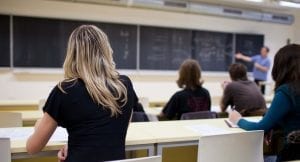 Facilities at Queen Mary medical school:
Facilities in Queen Mary medical school are particularly extensive. With three campuses across London, the school offers its medical students lecture theatres, IT facilities, clinical laboratories, and spaces for group learning. As a University of London, Queen Mary enables students access to a vast collection of medical archives and journals both online and at libraries throughout the city. Another stand-out feature is the school's Clinical and Communications Centre, aimed to train students in core clinical communication competencies, using role-play and performed scenarios.
Accommodation:
Unlike many other London universities, Queen Mary medical school is campus-based, which means that first-year students are less spread out across the city, and really get to know the people in their year. The University's Student Village, next to Regent's canal, is close (five minutes) to many teaching facilities.
Course fees:
UK/EU students pay £9250 a year for the course. International students typically pay around £34,300 annually for clinical subjects.
Cost of living:
Average student budgets for Queen Mary are £912 a month, according to the Which? University living costs survey. This takes into account accommodation, food, and utilities.
Entry difficulty:
Queen Mary medical school requires applicants to score at least higher than the third decile in the UK Clinical Aptitude Test (UKCAT) to be considered for an interview. It has high-grade requirements: from 2017, candidates must be on track to achieve A*AA in their A-Levels, which must include Chemistry or Biology, and another science or Mathematics. IB applicants must achieve at least 38 points and 6 points in all Higher-Level subjects.
This makes admission into Queen Mary medical school competitive; grades required are, however, slightly lower than those required for application to Oxbridge.
To prepare for your application to Queen Mary medical school,  we offer a comprehensive medicine entry programme to support you in writing your personal statement, taking the UKCAT, and preparing for the interview.
Read the Complete List of Medical Schools
Learn which Universities students should look into if studying medicine is something that they aspire to do. Whilst choosing a university is largely about personal preference and the feel of the place they get when attending an open day, this list of the best medical schools is a good starting point.