The UKCAT is a test designed to show the ability of a medical applicant to cope in the tough world of medicine and examine them in a quick-thinking, on-the-spot style which isn't offered by most GCSEs and A levels. Hence the reason why for many medical school UKCAT entry requirements, you'll find a lot of emphasis on the scores.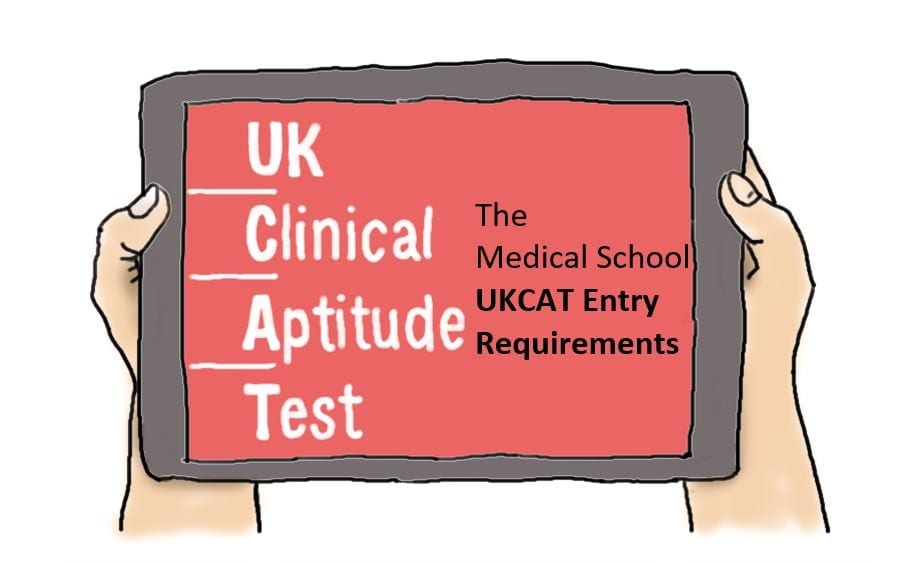 There is no standard UKCAT entry score for medical schools. Each university places its own amount of importance on the aptitude test, some of them not using the ukcat at all! The variation is pretty substantial and gives you a lot of leeway which university you choose to apply for, depending on how you ukcat goes.
Of course, it is preferable to get great results in your ukcat, as this keeps your options open and generally shows you off better in your application. For some medical schools, however, a good ukcat score is essential.
High UKCAT Entry Requirements
At the upper end of the spectrum, universities can ask that you get a score of at least 700 on average in your cognitive skills test, placing the successful applicants high up in the scoring for everyone taking the test.
Universities like Edinburgh, Manchester, and Glasgow mostly interview students who came in the top 30% of everyone taking the ukcat, making the test an essential part of a successful application. Newcastle Medical School has the toughest standards, taking only those who scored within the top 15%-20%.
Low UKCAT Entry Requirements
On the other hand, there are a lot of universities that don't place such a strong emphasis on the UKCAT, instead focusing on the applicant's GCSEs, predicted A levels/IB results, and personal statement.
Among these are Bristol, Birmingham, Exeter, and Keele, which use scoring systems that weigh up your ukcat score with your academic history.
All of these universities, however, mostly focus on the academic record of their applicants and count the ukcat for comparatively little. Cardiff University famously doesn't even take the ukcat score of its applicants into account unless they are oversubscribed for that year and need to find other ways to differentiate their candidates.
These universities are ideal for students who came below the rough average of 620 in the Cognitive Skills sections.
Read the full list of UKCAT universities and what they expect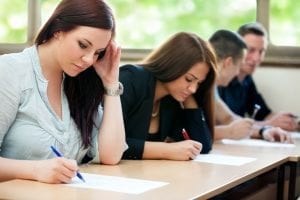 How Important is the Medical School UKCAT Entry Requirements?
As you can see, there are some medical school ukcat entry requirements that have very high expectations. However, most universities use the ukcat as just one part of an application, so it is important to remember that the requirements are different for each individual applicant.
If you have excellent GCSEs and strong predicted grades for A-levels, then you will not have to do so well in your ukcat to convince a medical school to take you. On the other hand, if your grades are not your strong suit, you will need to make yourself stand out in every other way you can, which means getting an above average UKCAT score. At the end of the day, it's all down to your own situation, and where it is you want to apply.
Get a Copy of the Book
Practice the UKCAT exam, try out a mock test before the big day and read all about what to expect in the ultimate, bestselling UKCAT Collection. Our top 5 books are all available in this one collection. It includes over 2000 questions and solutions, 8 practice papers and is the ultimate resource to help you pass on the day.
If you want to find out what other courses and products are on offer, check out UniAdmissions, or get in touch.
Read On….
What's the good, the bad and the ugly ukcat scores and what do you need to do to ensure you get the scores you need to get into med school? You can read all this and more in our blog section where you'll find lots of information about the medical application, the top tips for your interview and past experiences from the students and teachers who've been there and done it all before.