What are the entry requirements for medical school?
A lot of different things are taken into account for a medical school application, but the official medical school entry requirements are based on your GCSEs, A levels (or predicted A levels), and your aptitude test score (whether UKCAT or BMAT). As well as this, there are less specific requirements, like relevant work experience, and a strong personal statement.
Each university has its own specific requirements, but to get a better idea, let's go through these medical entry requirements one by one to get a general overview
GCSEs
Most universities ask for at least 5 A* or A grades, though this is entirely variable. Oxford, for example, has no specific GCSE requirements, but state that most successful applicants will have largely A*s and As at GCSE. Some universities are more specific and require minimum grades in certain subjects. For detailed information on this, you can either call the admissions teams of the universities you are interested in, or you can look up tables of Medical School GCSE requirements online.
All medical schools require GCSEs in English, Sciences, and Maths. Almost all of them require at least a B in these subjects. Again, this varies from university to university but, as an underlying rule, this is a good baseline when looking at the medicine entry requirements.
Within this, many universities ask for specific marks within the Sciences, so it is very wise to look up the requirements of each of your potential choices. Some universities even have differing policies on the point value of different grades (For example, a C at University College London counts as 5 points, while most other universities count it as a 4! This could well make the difference in point based universities that require a minimum total point score from GCSEs!) Check that what your chosen university asks of you in their medical school entry requirements.
Find out more about the medicine GCSE requirements you need to achieve here.
A Levels
As part of the medical school entry requirements, typically a university will ask for a minimum of 3 A levels at AAA or AAB. These must usually be in Chemistry and either Biology, Physics, or Maths. Many, such as Imperial or Southampton require Chemistry and Biology, along with another lab science or Maths.
It's important, then, to check the A-level requirements of your chosen universities. Universities are often less flexible about the A-level specifications than they might be about your GCSEs and the requirements will vary per university.
Aptitude test
University policy on the mandatory aptitude tests (most commonly the ukcat, though some require the alternative BMAT) varies considerably. Some universities like Edinburgh place a heavy emphasis on the aptitude test, taking only the top scoring third of the country. Other universities like Cardiff or Exeter only take this score into account when they are having trouble deciding between applicants. Either way, make sure you have registered in time to sit the aptitude test that is relevant to you!
Personal statement and previous experience
No university explicitly states that previous work experience is a specific medicine entry requirement, however, it is a strong component to any medical CV. Many universities 'strongly advise' that the applicant has had some experience working in health-related areas. This is also undoubtedly helpful for any interviews you might be called in for, as it will give you an idea of how medicine works, the language used in it, and make you stand out as a passionate student!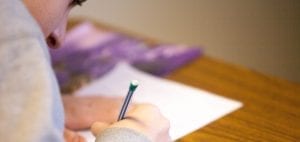 What type of person are they looking for, and is medicine for you?
Medicine is a very challenging path to take, with a significantly longer time spent in higher education and continuous training in the subject after becoming a doctor. It takes hard academic work and determination, alongside compassion and strong people skills. All of which you are required to demonstrate in the medicine entry requirements for each medical school. At the end of the day, your job is to look after people and help them using your broad knowledge, which not everyone is cut out for.
If these medicine entry requirements fit you, and you feel up to the challenge, then give it a go. Make you you're registered for all the necessary exams and fit the age/health requirements that medical schools insist on.
Good luck!
Do you want to make sure your personal statement wows the admissions tutors? Get your personal statement checked over by the experts. At UniAdmisisons, we provide a dedicated and professional personal statement editing service.
Our medical experts know exactly what you should include in your personal statement. Plus, they'll pick up on some of the missed grammatical errors for those whose English isn't their strong point. This service offers a quick turnaround and will highlight points in which you can make your personal statement stand out as part of the medical school entry requirements.
What are the typical Medical School interview questions?
At a medical school interview, you will most likely come face to face with the dreaded multiple mini interviews (MMIs). With so many stations targeting a different aspect of your skills and aptitudes, you're probably wondering what types of questions will be asked. Luckily, we've talked to the students and tutors who have been through it all before to give you the top tips and example questions that will come up in your interview.