How much reading should you put on your personal statement for University?
It's never too early to start your Oxbridge Personal Statement. It could be argued that it's always Personal Statement writing season. With the Oxbridge deadline quickly approaching, we're now well into writing season!
With an Oxbridge Personal Statement, students will be aiming to display their knowledge and ability to study their subject at a top university. Therefore it is essential to include evidence of reading material which might demonstrate initiative and your academic interest.
But how much reading is the right amount?
Rather than giving you a set number of books, the best answer to this question is to first think about the points set out below.
Together with a realistic understanding of the deadline for submitting your Oxbridge personal statement, you should be able to work out what sort of reading to do and to write about in your Oxbridge personal statement.
Think about the structure of your personal statement
Your Oxbridge Personal Statement should read like a best-selling novel.
That is to say it should have a coherent structure and clearly explain why you want to study your subject.
One approach is to therefore divide up your paragraphs so that they target different themes relating to your course.
Perhaps you could focus on your particular topic-interest areas. Or, you could divide the course up into the different disciplines which you will need to study and dedicate a section of your personal statement to the main ones.
Your reading will, therefore, help to follow this structure.
For example, someone who is hoping to study Chinese studies might first write a paragraph in their Oxbridge Personal Statement about their interest in learning a language.
If this is their main motivation for the subject, perhaps they will include two or three sources about this aspect. Then, they might write a paragraph about Chinese history.
They might include some reading to show which particular era of Chinese history they are keen to learn more about, and show that they have made the effort to do some research already.
Finally, they might write about an aspect of Chinese culture which they are intrigued about.
Then they would include a couple more sources which they read for a project which demonstrates they have taken initiative to learn about Chinese culture and society.
Whilst this is an example, there is no harm in thinking about how your reading material can complement your Personal Statement structure and demonstrate your own skills and interests.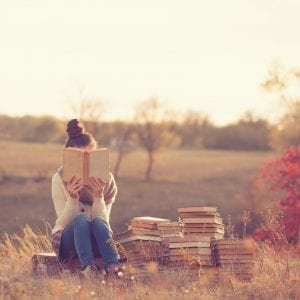 What did I do with my reading?
The difference between a good candidate and a great candidate can be demonstrated by actually doing something with the reading and research you do. That is, you can browse as many sources as you like, but in your Oxbridge Personal Statement you should really be able to demonstrate that you have opinions and can evaluate your arguments.
Therefore, as well as thinking about how much to read, you should leave space in your Personal Statement to write about how your reading affected you.
Here is some food for thought:
This is important, so make sure you are not just name-dropping but giving a real review of what you think!
An Oxbridge Personal Statement, after all, unlike many other Personal Statements will be put to the test at an interview. They may want to explore some of your ideas there so you need to be ready.
You can put your Personal Statement to the test and submit your statement to UniAdmissions (once you're enrolled on a Premium Programme) to see if it meets the expectations of Oxbridge Universities.
"Reading" is a very loose term, and you can definitely demonstrate your interest and initiative with different types of material and sources, especially if as mentioned above, you can show that you have done something with it afterwards.
Here are some other kinds of sources you could try and find!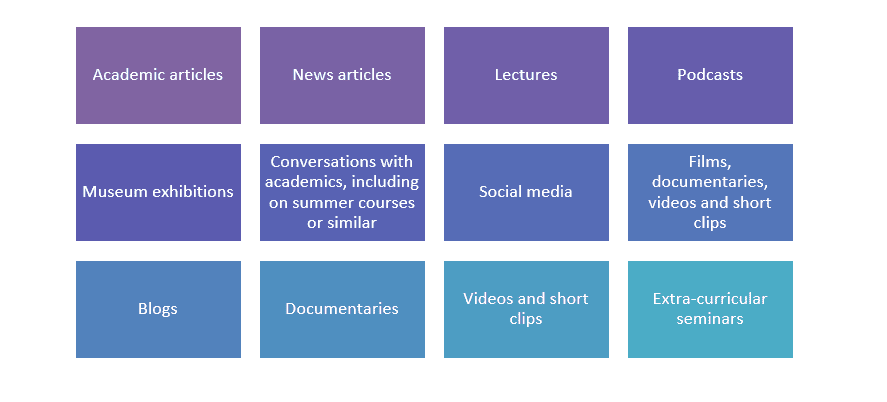 Don't forget you may rely on these sorts of materials in your university studies so you should show that you can use and understand them in the same way as you would any other academic source.
Your Personal Statement is one of three major parts of your Oxbridge application.
The other two are your Admissions Test and Interview. UniAdmissions Oxbridge Programmes are designed with the sole focus of getting your offer by optimising your application in these areas. Students enrolled on our Programmes have triple the chances of success.
Triple your chances today.