What Are the Law University Entry Requirements 2019?
If you're looking to study Law at University, then you need to thoroughly read through and remember the law university entry requirements 2019. Lucky for you, we've put together this article to talk you through the courses, changes to the system, and what steps in the admissions process you need to take once you've chosen your path.

The Law University Entry Requirements 2019 – Which course should I study?
For the undergraduate degree, in order to ascertain the Law university entry requirements 2019, you should first think about which you would like to study.
The two main options are the Law LLB degree and the BA Law degree. The former is a "qualifying law degree" which means that you can then go straight on to either the LPC if you want to be a solicitor, or the BPTC if you want to practise as a barrister.
At the moment, with the latter, you first have to complete the Graduate Diploma on Law before continuing if you want to follow either of the above routes.
New Regulations and Changes to the System
However, as the Solicitor's Regulation Authority (SRA) has recently announced they are introducing the new Solicitors Qualifying Exam, for those who want to be a solicitor. The qualifying law degree will no longer accelerate the process, but it will have the same meaning as any other degree for the purposes of going on to the next stage.
You can see an overview of the proposed changes in this article by the University of Law. Therefore, if you are thinking about becoming a solicitor, and you will graduate after September 2020 then there is no difference in relation to the qualification process whether you take the LLB or a BA law degree.
Otherwise, though, it is best to look closely at which modules are offered for different courses at university and make your decision from there. Don't forget, there are also some very good options for joint honours applications with law. At this stage, make sure to understand the different course's content before you go on to make your decision and think about Law university entry requirements 2019.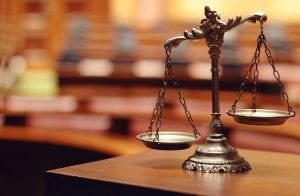 I've chosen, what do I need to do now?
The first port of call for finding out the entry requirements at your chosen university is prospectuses or websites for the universities you are interested in. Another really great resource is the UCAS website, where you'll find handy guides on how to find out a University's entry requirements.
Law is a very popular subject, and usually very competitive. As explained in this article by All About Law, there was a 4% increase in applications for law in 2017, making the total number around 130, 640 on UCAS. It is, then, an academic subject and the Law university entry requirements 2019 will reflect that.
What grades are you expected to reach?
Historically, top universities have asked for offers such as AAA and nearly all courses require at least two A Levels, as well as five GCSEs A-C. However, you should also bear in mind that changes to the system will affect law university entrance requirements in the future.
New grading process = a mix of old and new entry requirements…
With A-Levels and GCSEs under reform at the moment, universities will understand that the class of 2019's applicants may have a mixture of the old and new system. However, for this cohort, law university entrance requirements may be variable and may also take GCSE grades into consideration more heavily than previous years due to the lack of AS modules.
Students should, therefore, keep a watchful eye on the websites of those places where they want to apply to see if they publish any changes to their law university entry requirements 2019.
Build Your Law Knowledge
Make applying to study law at University easy by signing up to one of our courses. At UniAdmissions, we have programmes that will take you through the whole admissions process. We guarantee that you will surpass the entry requirements expected of your University by taking part in an Oxbridge Law entry programme.
You can find more courses for Law available at UniAdmissions, but if you have any further questions, please don't be afraid to get in touch.
Further information:
Furthermore, it seems likely that top universities will turn to the LNAT (Law National Aptitude Test) to help inform their decisions between applicants. Given the competitive nature of law university entrance requirements and the many changes taking place, it would be very advisable to prepare well for this. An excellent first step might be booking onto the UniAdmissions LNAT course. The course itself takes you through the tips for both section A and section B of the exam and prepares you in all areas for taking the test.
In summary, it is a time of change and reform and the 2019 candidates will have to stay very up-to-date with regards to law university entrance requirements. Don't forget to keep an eye on the media (links to the type of sources following these changes are included in this article), including many websites targeting law specifically. And for any more questions, or to get a better understanding of the process, please do get in touch with UniAdmissions!
Fancy Studying Law Abroad?
Read this article from an ex-students' own personal experience studying law at Cambridge University. At Cambridge, they offer the opportunity for students to take one year abroad when studying law. Yes, that means you too can be going anywhere in the world to continue your studies. Take a look at the full article here or visit our blog for more fun facts and useful tips about applying to study Law at University.