What You Should Consider When Starting Your Oxbridge Application Preparation
When applying to Oxbridge universities, it's always a good idea to start your Oxbridge application preparation in good time. Many courses will require not only a Personal Statement, but also require Admissions Tests and Interviews. It's important to be on your A-game.
We've prepared a small guide to keep in mind when you're preparing your applications.
The universities of Oxford and Cambridge have a very impressive reputation, and lots of students who are academically able feel that they should apply.
However, a really important part of your Oxbridge application preparation is identifying the iconic features of an Oxbridge education and assuring yourself that you are happy to go through with them.
Commitment is very useful, and though it doesn't have to be unwavering, it is always good to learn about what you are letting yourself in for.
The tutorial system means that you will have weekly (at least) high-pressure deadlines where you have to not only complete your work, but have made an attempt to understand it such that you can show this to your tutor in a one-to-one setting.
It is not to be taken lightly, and if you do not like the sound of this learning-style, then Oxbridge probably isn't the place for you.
If you think you might have the skills to do this, but are worried, then perhaps thinking about asking what sort of support networks are available and any welfare issues that you might want to prioritise.
If you would like to discuss this with one our Admissions Consultants, please do reach out and book a consultation with UniAdmissions.
In case you were wondering, it is true that part-time work is not allowed alongside an Oxbridge degree.
It's pretty difficult to circumvent this rule, given time constraints, and unfortunately students really shouldn't rely on this is an option.
If you are in a position where you would need to part-time work, it is definitely worth getting in touch with your college, either the Admissions department  or Access and Outreach during and after your Oxbridge application preparation to see what sort of bursary or support options are available.
You could also consider looking at materials from the student unions (Oxford here and Cambridge here).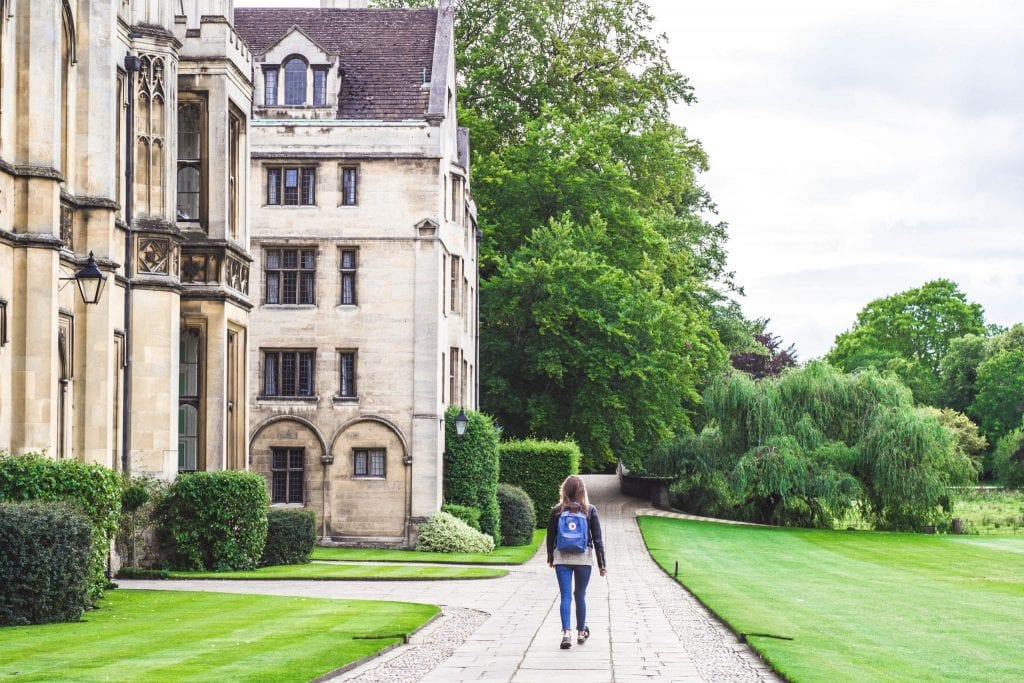 Furthermore the structure of intense teaching will be in eight-week terms followed by a five-week vacation.
Bear this in mind if you are travelling from slightly further away places as there are logistical issues with transporting your belongings back and forth very often!
This does not mean you should be deterred from applying, but perhaps if you are particularly affected by this issue, during your Oxbridge application preparation you can think about which colleges might offer better accommodation arrangements to suit you or you can ask about their storage options.
You might want to pay very close attention to how your course is structured at the particular university you want to apply to.
One of the first things to do during your Oxbridge application preparation is to get up the page with the details of your chosen course, and to think carefully about whether it is what you are hoping to get out of your university experience.
For example, look at when you will have exams and assessments, and how often.
Will you have to do all your exams in your final year? (The answer for a lot of Oxford humanities courses for this is yes, and it makes thing very stressful. Better to know early).
Just having the knowledge of this very early on will help you to stay level-headed during your Oxbridge application preparation.
Are you hoping to do an independent project, or coursework?
If you are a scientist, how many hours of labs will you have to do?
Do you want to write a dissertation, or have the option to?
It's quite important to pick out these things and compare the situation to those at other universities to make sure you are making the right choice.
Don't worry if you don't know for certain, or find everything very overwhelming, this is completely understandable, but getting as informed as possible will put you in a good position eventually.
What is life at Oxbridge like? Oxbridge is very difficult to describe and read about, and even though you might try your best during your Oxbridge application preparation, it can still be really valuable to try and talk to someone about it, visit there (either during an Open Day or just go to see the city) or to email and phone about any specific concerns you have.
We would really recommend the alternative prospectuses as a good place to start finding out about university life.
You can read blogs, watch videos and look at pictures as much as possible. And of course, please do get in touch and we will help however we can!
Jump Start Your Oxbridge Application
It is important to carry out your Oxbridge application preparation way ahead of the all-important application deadlines. If you need support knowing what area of the Oxbridge application to tackle first than take a look at some of our Oxbridge premium packages.
We've got specialist Programmes on a range of subjects. So no matter if you are studying Law or Medicine; Economics or History, you'll find an Oxbridge Programme for you.