The thought of your BMAT might be scary, however, the test can lead to great things in the future. You'll be one step closer to your dream job in medicine, dentistry or biomedical science, which is very exciting. This makes preparing all the more important and definitely worth the time and effort in the long run.

Here at UniAdmissions, we are expertly equipped to prepare you for the BMAT and give you all the support you need to pass the test. Our professional tutors have all scored in the top 10% nationally during their BMAT year, so they certainly know their stuff. We offer several BMAT preparation programmes so simply choose the one that best meets your needs.
The BMAT (BioMedical Admissions Test) is a 2-hour assessment used as part of the medicine, biomedical sciences, and dentistry admissions processes at several UK universities. The exam assesses candidates on a mixture of aptitude and knowledge and is split into three sections.
Section 1 – Multiple choice questions testing your ability to problem-solve and understand arguments.
Section 2 – Multiple choice questions testing your ability to apply the scientific knowledge typically learned in science and mathematics at school level.
Section 3 – An essay-based question testing your ability to select, develop, and organise ideas, and communicate them effectively.
How To Prepare for the BMAT
Like any exam, preparing for your BMAT is essential in order to pass, so it's always a good idea to start early and work on your time management to ensure you're ready and confident you can finish on time.
However, this isn't a test you'll be prepped for at school, like a traditional GCSE maths or science exam. The best way to approach the BMAT is to seek support from people who know and understand the exam, and are therefore expertly placed to help you navigate the process.
UniAdmissions are well-equipped to help support you with your BMAT preparation. We offer a number of Programmes that can help boost your BMAT score rapidly. We also have a lot of useful information over on our guides page.
What BMAT Preparation Programme Is Best For Me?
Our Complete Oxbridge Medicine Preparation Programme
The BMAT is very important, but it's not the only thing you'll need to prepare for if you're hoping to study medicine at a top university. Our complete Oxbridge Medicine Programme gets you ready for every element of the application process.
As well as professional BMAT exam guidance, we also teach you how to write a fantastic personal statement and ace your interviews. This programme offers intensive group teaching, one-to-one expert tuition, and online revision support to improve your overall chances of success.
Our One-To-One BMAT Tuition Programme
If you are confident you will only require support with the BMAT, then the BMAT Programme is designed with you in mind. This Programme exclusively offers support to help you get a BMAT score you need.
Receive one-to-one tuition from an expert BMAT tutor. Your specialist will have scored in the top 10% nationally when they did the exam themself so you'll be in the best hands for your BMAT preparation. This programme also offers intensive group teaching and online revision support to improve your overall chances of success.
In this download, you'll find every BMAT past paper from 2003 all the way to 2018, along with the official answer sheet. You can also find all the essay questions. Although there is no "answer sheet" for the essay questions, there is the official mark sheme.
Discover Our Success Stories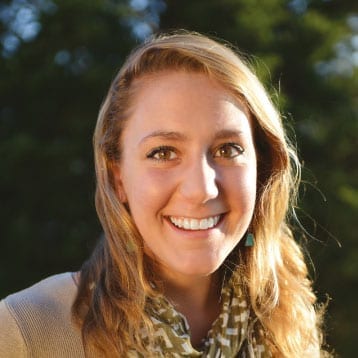 Applied for Medicine (A100)
Offers from Oxford, King's College, and Imperial. 
Applied for Medicine (A100)
Offers from Cambridge, UCL, Imperial, and Cardiff.
Frequently Asked Questions