Is a Traditional Learning Medical School Right for Me?
The traditional learning medical school approach is one of several formats of teaching at medical school. But what is traditional learning? What does it involve and how is it better or worse for Integrated or Problem-Based learning?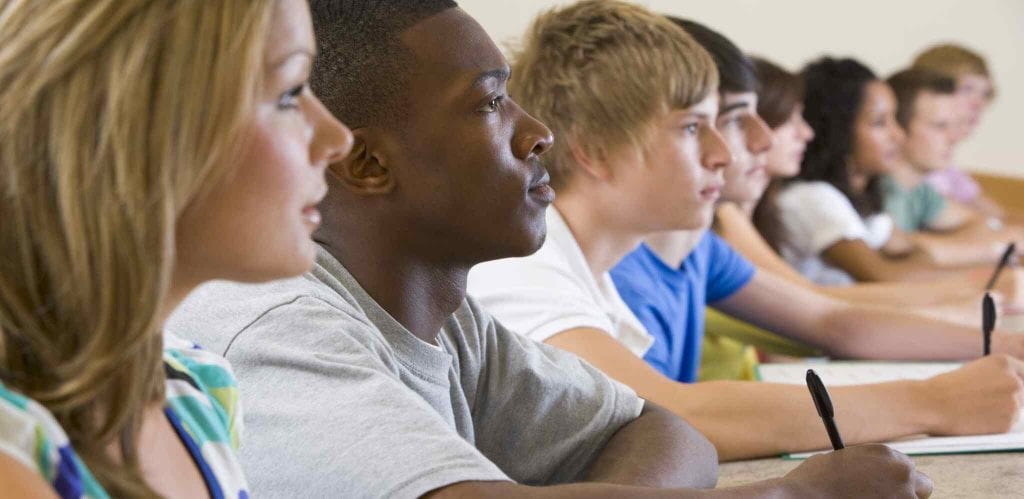 What is traditional learning?
A Traditional learning medical school course follows a clearly divided structure. The first  2 to 3 years of learning is in a traditional university environment (e.g. lectures). This is then followed by 3 clinical years which is where students will attend GPs or hospitals to get 'hands-on' experience etc.
As this style of teaching places on emphasis on lectures, seminars and practicals, it means students at a traditional learning medical school will become fully acquainted with the biomedical science behind medicine before they enter the wards in the clinical years.
Which Are The Traditional Learning Medical Schools?
The medical schools that provide Oxford, Cambridge, and Queen's Belfast, are the universities that offer traditional learning.
How Does It Work?
Tutorials and lectures will be the way you learn in your pre-clinical years at a traditional learning medical school. These lessons will be based on the science of medicine, and not related to patient cases. Your teaching will be split into distinct modules such as Anatomy or Biochemistry. This is something that is unique to traditional learning medical school courses, as courses with integrated learning often split up into modules such as Cardiology, Haematology, or Orthopaedics.
When clinical learning begins, you will be either with a GP or at a hospital. You may still have some lectures and tutorials but these will help you with clinical skills such as taking blood pressure, rather than teaching you any more theory.
The pros of traditional learning
The purpose of the traditional learning medical school style is to fully equip students with the academic knowledge behind medicine. This means that students are more likely to feel prepared for the knowledge behind medical pathology on entering clinical school.
Furthermore, traditional learning is carefully structured to ensure that students cover a broad and thorough range of the theoretical material of the medicine course. Compared to problem-based learning, where research into a clinical problem is student-led and thus may leave holes in certain aspects of a topic. However, the material for a traditional learning medical school approach is thoroughly covered by experts in the field.
Instead of just sitting in lectures, tutorials can feel very personal and are a great opportunity to quiz these expert on anything you want. There is lots of essay writing to be done in traditional courses so think about whether this is something you are okay with.
If you like and have a strong understanding of the science behind medicine, then a traditional learning medical school course could well suit you. An advantage of learning all the science first is that you can have more confidence when dealing with medical issues in your clinical years.
The cons of traditional learning
When wondering whether to choose a traditional learning medical school, you must also think of the negatives as well as positives.
Due to the many different teaching methods, there has been a recent rise in the debate between medical schools that provide problem-based learning versus traditional learning. The medical schools that use traditional learning have a "hands-off" approach until later years of medical school. For students who would like a more integrated approach, this may make learning theory less engaging given that patient interactions aren't until after the pre-clinical years. This is often a deciding factor considering working with patients is the reason people go into medicine rather than other healthcare fields.
Learning the content of medicine may also seem less appealing without a clinical context. In problem-based learning, the theory is learned after being presented with a clinical case, so it is possible to directly relate the knowledge learned to the work as a doctor.
Integrated courses also have a much more hands-on approach, so if you preferred the practicals in science lessons school, then you might want to look at integrated medical schools that offer these instead.
Furthermore, whilst the traditional learning medical school approach may suit more independent learners, the pre-clinical years may not foster the teamwork and communication skills that other medical school approaches such as problem-based learning do well in. You may struggle to carry out clinical skills because you haven't been given the opportunity to practice.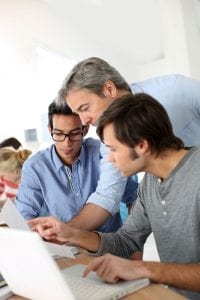 More Information
For more information on problem-based learning see the leading general medical journal, BMJ, article and related content regarding traditional learning. And if you find that traditional learning medical schools aren't for you, you might want to take a look at the available problem-based (PBL) medical schools in the UK.
Is traditional learning right for you?
Ultimately, the decision as to what medical school learning approach is best for you is a personal one. Whilst other styles offer a greater scope for team-based research and seeing clinical correlates, the traditional learning medical school approach offers an unprecedented depth and comprehensiveness to pre-clinical theory.
Book Your Place on the BMAT Course
So you've chosen a medical school that requires you to take the BMAT? Get additional support in your BMAT preparations and studies with a BMAT course at UniAdmissions. Our courses provide a fully interactive alternative to your exam preparations and will teach you the time-saving strategies and key tips for answering the difficult questions that may present themselves in the test.
Check out the BMAT course schedule and book onto a course today.
UKCAT vs BMAT: What's the Difference?
All medical schools in the UK now require applicants to take either the ukcat or BMAT regardless of whether they are a PBL or traditional learning medical school. But which test should you take and what's the difference between each one? Read about the key differences between the ukcat and the BMAT right here and find out how it will change your application process.