Choosing a college for Natural Science? Here's what you need to consider.
Applying to Cambridge is different from applying to other UK universities for a multitude of reasons. Starting from deadlines to admission tests, getting into Cambridge is a hard feat. There is one element of the application process that only Oxbridge applicants will have to go through, which is choosing a college!
Maybe you already knew about the college system, or maybe you are now finding out (do not worry!) but in any case, we are here to help you and guide you through the process of choosing a college for Natural Science.
Which college should you choose? Does it make a difference? Is it going to impact your student experience and life? All these questions and more will be answered so keep scrolling.
What is the college system and how does it work?
The college system exists to group students together. The colleges are all associated with the university, but matters about housing (for example) will be handled by the specific college you chose. However, the same is not true for courses. Students from different courses might be spread across multiple colleges but will always have their lectures together. So, in a way, it is very similar to the houses in Hogwarts (something that people commonly point out about Oxbridge).
Essentially, you will choose a college and live in it for the duration of your course hence why it is important to research properly before deciding. Do not apply to a college "strategically" as this is not a real strategy. Even if you were the only applicant to a specific college, they would not accept you just because there was no one else.
Natural Science is fortunately offered at every single college at Cambridge so you have plenty of choice.
Is the College I choose for natural science important?
Yes, it is. As mentioned above, you will be in your college for the whole duration of your course so the last thing you would want is to hate every single minute of it. The good news is that all colleges function in a similar way, so everything you need to consider is more about location, amenities, and traditions.
There are some colleges with a few requirements which are important to mention. For example, some colleges are for mature students only and as such, if you are under 21, do not apply to the following colleges:
Three colleges accept exclusively female students. So, if you prefer to be in that environment, you should consider applying to the following:
As you might have noticed, Lucy Cavendish college only accepts mature females students. If you fit this criteria, this could be a great choice for you – especially if you will be attending your first year of Natural Science. You will be surrounded by older students, just like you, which will greatly impact your overall experience on campus.
These are the more eccentrics differences between colleges, but what are some other facts that you should consider?
This is perhaps the most discussed factor. Similarly to university accommodation across the UK or renting a room outside of the university, the quality of the rooms can change. More importantly, the way these rooms are assigned can vary significantly from college to college. Keep this in mind when you apply to a college. If you can sleep, eat, study anywhere then this will not matter as much.
Note: Some colleges do not offer accommodation to students on-site, which means you might find yourself living far from your college.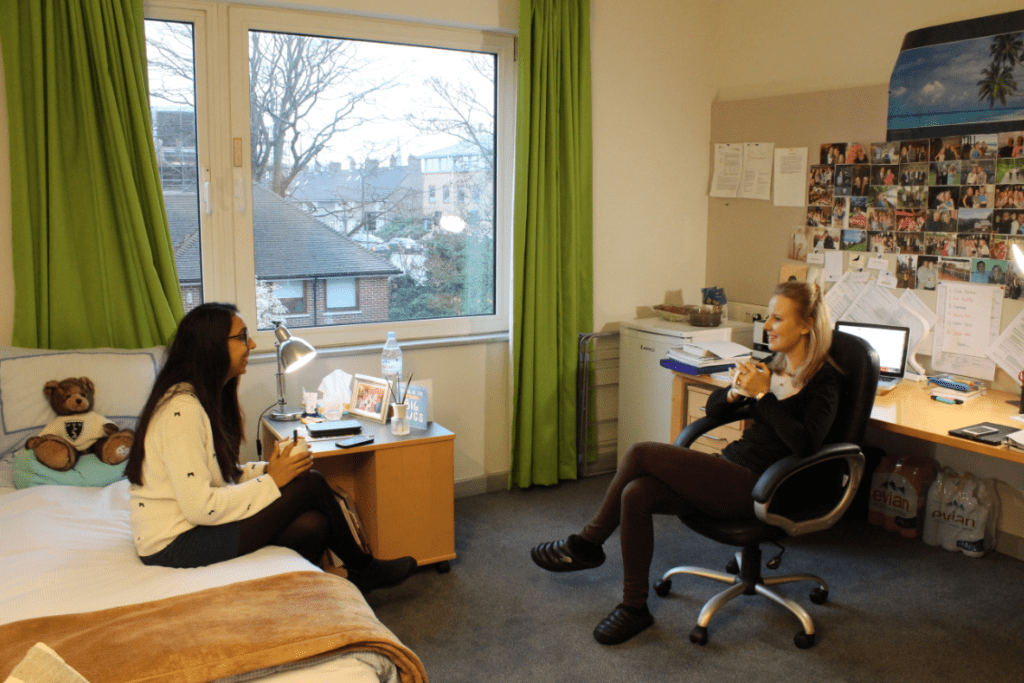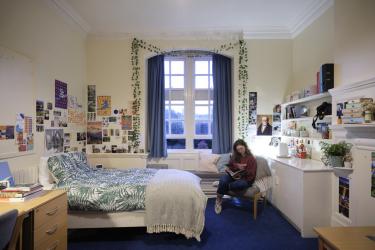 Think about the little things: having a quick catch-up with friends at the coffee shop, or an emergency trip to the library at 2 am. If you are a prominent social butterfly, choosing a college that has a range of cafes and bars nearby might be the best option. Adopt this thinking to every factor that you consider important, and you will find yourself choosing the college best suited for you.
Did you know that Christ's College has an outdoor swimming pool open during the Easter term? It is a great place to relax after a stressful week. In fact, during the exam break, the college organises a revision break (with snacks and drinks!) called the Tutors Tea.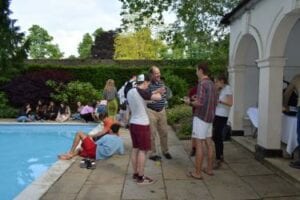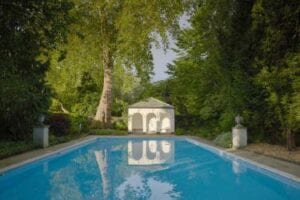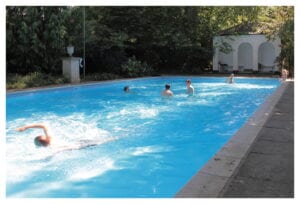 The college Extracurricular
Cambridge offers many activities outside of your normal school schedule such as societies and sports. You can be part of teams such as the Karate club (which is one of Cambridge's most successful sports clubs!) or, if sports aren't your thing, there are plenty of exciting societies like the Science Fiction Society to keep you entertained.
The main thing you need to remember is location, so consider where the sports/societies activities take place. If you are living far away it can be very challenging to find the time after class to attend the meetings, practice, film nights, etc.
So, if there is an activity you are particularly interested in, apply to a college that is relatively close to the location where the society or sports clubs operates. This will save you time in commute and might be the difference between participating or not.
The society you choose doesn't have to be directly related to Natural Science. In fact, we recommend you join one that's completely unrelated. Being part of a society should be fun and relaxing – you will have plenty of time to study Natural Science during the week.
Since Cambridge has plenty of colleges and every single one offers Natural Science, you will have plenty to choose from. Remember to consider the most important things for you. Is it location? Having a 24/7 library close by? Or maybe easy access to an outside pool?
It can be easy to get caught up in other details that won't necessarily impact your experience. The best approach is to look at what each college offers and consider if that's a beneficial thing for you or, just a nice thing.  
Make sure to consider the strengths and weaknesses of each college and avoid choosing a college just for its reputation. Choose the one that is best suited for you.
Are you set on studying Natural Science?
We can help you craft the perfect Personal Statement, achieve a highly competitive NSAA score, and teach you how to ace your interview.
Discover our Natural Science Programme by clicking the button below to enrol and triple your chances of success.