ELAT Tips: What your child needs to know to prepare
We've put together our top ELAT tips on what your child needs to know before they sit the test. From the format to how your child should prepare, we've got all the information you need to know to support your child in this first step of the application.
The English Literature Aptitude Test – the ELAT – is the admissions test used by the universities of Oxford and Cambridge to test the suitability of candidates applying to study English Literature.
The exam itself is principally designed to test students' grasp for analysis and interpretation of literary texts. There is no expectation that students will have seen these passages before. Everyone is given the information they need during the exam to answer the questions so as to ensure an even playing field for all.
The exam itself is designed to be demanding. It should be challenging for all A-Level students sitting it. Your child is expected to be tested on their knowledge beyond what has been taught during their A-Level course. Therefore, thorough preparation is vital. Students are advised to spend time with their parents to practice as much as possible before the exam.
What should they expect from the exam?
The examiners will provide a total of six passages within the exam. Students are asked to compare two of them. The focus of analysis should be drawing out similarities and differences in the use of linguistic techniques, such as imagery, allusion, syntax, form, and structure.
In the exam itself, students should spend sufficient time reading the passages to understand their meaning. It is useful to plan the structure of their argument before the beginning of the essay itself. There is an emphasis on the quality of argument rather than quantity of material.
How should my child prepare?
Another one of our ELAT tips is that it is vital your child gets as much practice as possible. They should expose themselves to as much literature and resources that would be of use to them in the exam. It is important, then, to make sure that your child makes full use of the resources on the Cambridge University website or from the practice and specimen materials available at UniAdmissions.
Practicing full-length ELAT papers is vital to understanding the ELAT. It helps students understand how to prepare for it and what the examiners are looking for. It is common for students within a test environment to panic and run out of time. Taking mock tests in timed conditions and familiarising themselves with the format and structure of the questions is another one of our ELAT tips to the test.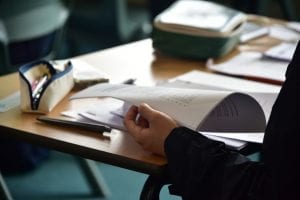 Summary of the ELAT Tips:
As parents, you will want to support your child as much as you can (without being too overbearing!). To summarise what we have discussed in this article, you should follow these ELAT tips for preparing your child for the exam:
Ensure your child becomes familiar with the type of materials and resources that may come up in the exam.
In order to create a plan of action for your child, create a revision timetable to dedicate time preparing for the exam.
Time your child taking the mock exam. Using available online mock papers, you can act as an invigilator for your child. This is a great test to see if your child is ready for the exam environment and is able to answer the questions in good time and to a high standard.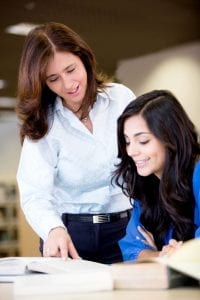 Provide Your Child Expert ELAT Tuition
UniAdmissions offer an intensive full-day course for A-Level students planning to sit ELAT exams. Our tutors are experts in their field and will be able to support your child in preparation for their application. Discussion in small groups with experts facilitates the kind of thinking and discussion which will be essential to scoring the best possible result in the ELAT exam.
Further Information
Read more about applying to university, the admissions process and what preparation your child should undertake in our blog. Written by the Oxbridge experts, our blog has articles on a variety of subjects regarding your child's application. From what reading your child should do before interviews or how to create the perfect personal statement.