Oxbridge Interview Tips: what are they really asking?
Preparing for an Oxbridge interview can sometimes feel overwhelming and confusing, however, there are various Oxbridge interview tips that you can look out for to help prepare your child before the day.
How to prepare? Oxbridge Interview Tips:
Your child needs to read around their subject and pick out some interesting points that they can use in answer to the big Oxbridge interview questions. They should:
Learn every area of their personal statement
Practice talking about areas of their subject (either out-loud on their own, to their teacher or tutor)
Practice quick-fire answers to interview questions to make sure they can think on the spot
Read up on the tutors of the subject at the college your child is applying to and what the tutors specialise in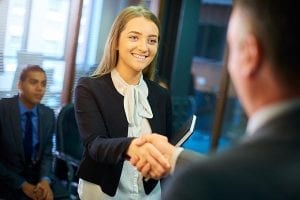 Areas of their subject that they might be asked on:
The tutors, at times, focus in on one subject that they have mentioned in their personal statement. This may feel overwhelming but they should try and lead the conversation, remain calm and stay in control. What is more, it is worth reminding them that they are also the ones who can present information to discuss as well as the tutor. They don't have to feel as though it is an interrogation.
The tutor may ask traditional Oxbridge interview questions such as why this subject? Why Oxbridge? What is their favourite area of study in this subject? These questions are good ones to prepare answers for. Before the interview, and to help students get to grips with areas within their subject, it's worth making note of some recommended reading to refer back on.
However, the more surprising questions are platforms for more interesting discussions. Ultimately, harder Oxbridge interview questions may mean better, more impressive answers. (Just one of our little Oxbridge interview tips).
How to attack a difficult interview question:
The tricky Oxbridge interview questions are the ones that will catch your child off guard and appear to have little connection to your subject. However, they should not panic! The best thing to do is take a breath and do not rush into their answer.
The Oxbridge interview questions are not there to confuse them, just make them think. One of our Oxbridge interview tips is to choose a line of thought and follow it. They should also be backing up their answer with references to their subject and areas of their subject they know about (and feel comfortable talking about!). That's the trick to answering even the hardest of Oxbridge interview questions.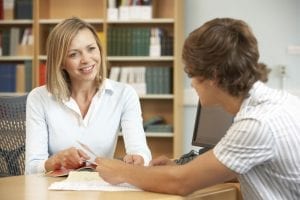 What they are looking for in your child's replies:
Above all, the tutors are looking for candidates that can answer Oxbridge interview questions directly, coherently and with an implication of their overall enthusiasm for their subject. They do not want a know-it-all who is not there to learn but to show off.
On the other hand, they do not want students who are too terrified or nervous to express themselves and their arguments. Communication is key in replying impressively to Oxbridge interview questions.
Ensure that your child expresses themselves clearly and prove that they have something to say about their subject. Having a strong opinion is vital, but they also need to convincingly argue their point – this is one of the key Oxbridge interview tips!
Book your Child onto our Oxbridge Interview Programme
Give your child the opportunity to build their interview skills in our Oxbridge interview programme. The course is dedicated to providing students who wish to study at Cambridge or Oxford the skills and techniques to be successful in their interview. Taught by expert tutors who have had years tutoring students on the practice of interviews and the whole Oxbridge application process, your child will be in good hands.
Learn more about the course today or get in touch and one of the team will be more than happy to answer your questions.
How to Answer those Strange Oxbridge Interview Questions
In all interviews, there are those questions purposefully asked to stump the interviewee. The tutors do it on purpose. Does your child know what these strange interview questions are? If not, then this might be worth the read. We take you through the strangest interview questions asked at Oxbridge and how your child can answer them.