How do I get GP Medical Work Experience?
The simple and best thing to do is ask! Ring surgeries and ask who an appropriate person would be to speak to about shadowing a clinician. Be polite, professional and flexible with your dates.
You may have more luck getting GP medical work experience if you ask for a half-day or a couple of days rather than asking for a week or more in the first instance. The earlier you start looking around, the more flexible you can be with your dates, which will suit the GP surgery better.
Remember that you cannot do GP placements for medical work experience with your local GP for confidentiality reasons. However, you could always ask your GP if they know anyone else who would be willing to have you.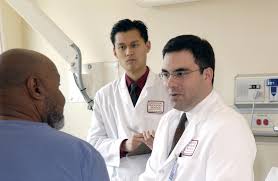 Why Won't a General Practice Take Me On?
Many surgeries cannot or will not take work experience students. Don't let this dishearten you and keep asking around! If you're looking at GP placements for medical work experience further away from home, don't forget to take logistics into account. You don't want to find out the evening before that a certain train doesn't run in the morning. Another way to get experience could be by asking to shadow a nurse. Allied health professionals are incredibly important to medical practice and observing a nurse's work will also give you some valuable insight.
What can I expect?
People who complete GP medical work experience often expect to be able to observe surgery, but this may not be the case. You may be offered work experience which is predominantly admin rather than shadowing.
Don't worry though, as this is still worth doing if you can get further experience elsewhere as it gives you insight into the huge amounts of data that GP surgeries handle. As well as how much teamwork is required to make the whole system function.
A few days doing filing can be worthwhile, and the GP surgery may then follow up and offer you some shadowing opportunities, so don't dismiss it. However, do also try to ensure that you can observe some hands-on medical practice at some point before application.
If you do observe surgery, that's great! Take lots of notes and remember to thank the GP or nurse for letting you sit in. If you get an opportunity, try to discuss the consultation with a medical professional. Their insights will give you valuable insights into the judgements they made and why. There are no silly questions; it's better to realise you've misunderstood something at this stage than to realise in front of an interviewer!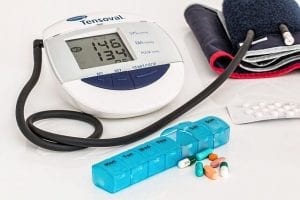 How do I make the most of it?
Doing GP medical work experience, or indeed any work experience at all, is pointless unless you take advantage of the opportunity. The Medical Schools Council have stated that "work experience is only as valuable as the way you talk about it in your interview", and you should absolutely be taking this into account as you complete your placement.
Keep a log of your placement and make notes on every encounter you see and the skills you observe from the doctor during that time. Take every opportunity to learn all you can about the healthcare structure and essential terms used in practice. Think about how you can discuss this meaningfully in an interview, and how you would intend to develop the skills you observed.
The key thing to remember with GP placements for medical work experience is that very busy, professional people have made time to give you a hand – they want to help you! Ask plenty of questions, keep an eye out for interesting details, and remember to say thank you.
Applying for Medicine? Triple your chances of success with our Oxbridge and non-Oxbridge medicine packages!
Further Advice
We've said it plenty of times but it's good to drill the importance of making the most out of our GP work experience. (Otherwise, there's not much point in you doing it!) , but it's important that you get the most you can form your work experience. It's a great opportunity to not only see whether medicine is right for you but also to enhance your application. Interviewers will often look, and ask about, your own experiences of how the healthcare system operates and this is just one way.
Read more about how you can get the most from your work experience at a general practice…