Each year, a huge number of applicants apply to study at Oxbridge and a huge number are unsuccessful.
In 2019, 42,379 students applied with Oxford or Cambridge on their undergraduate UCAS forms. Not everyone gets offered a place though – and what if you didn't get one?
Of the 42,379 applicants to Oxbridge in 2019, only 8,583 applicants were offered a conditional place in 2019.
If you applied in 2019, you had a ~26% chance of being offered a place. The conditional place, of course, will not be taken up by every student due to the stringent grade requirements of Oxbridge, or applicants deciding to choose another university. Of the 8,583 places offered, only 6,808 students accepted the offer. This brings the total percentage of students who applied to Oxbridge and actually ended up studying there to just 16%.
Let's forget about who accepted their offers/achieved their conditional grades. This still leaves us with the lion's share (84%) of 35,598 students who didn't get a place at Oxbridge.
Sources:
https://www.undergraduate.study.cam.ac.uk/sites/www.undergraduate.study.cam.ac.uk/files/publications/ug_admissions_statistics_2019_cycle_0.pdf
https://www.ox.ac.uk/sites/files/oxford/Annual%20Admissions%20Statistical%20Report%202020.pdf
Looking at data from 2019 applicants to Cambridge.
There were 19,359 applications submitted to Cambridge. Of those accepted, 95% achieved the equivalent of A*AA or better in their A-Levels. As is the nature of averages, 50% of students scored above this threshold. The same can be said for a student's GCSE profile, one student even got 16 A*s and 4 A's. These statistics really show the level of competition at Oxbridge. A huge majority of applicants are scoring near-perfect GCSEs and A-levels.
However, the same bodes true for almost all of the UK's top universities; not just for Medicine and Law, but every competitive course in the UK. This shows that these universities have near enough the same calibre of students – so why is it then that people feel knocked down after being rejected by Oxbridge?
The truth is, that while it can feel disappointing, it is by no means the end of the road! So what are your options now that you know where you stand?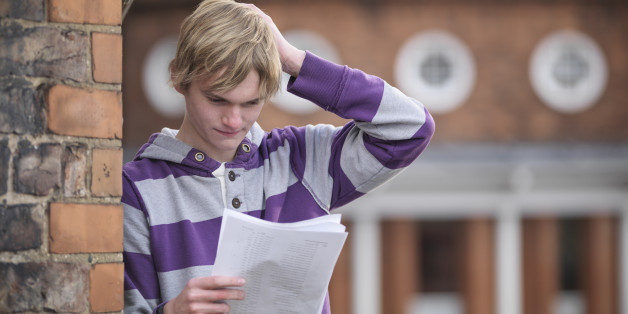 Choice 1: Consider your other options!
If you applied to Oxbridge in the first place, you almost certainly have a strong academic record. Your other options shouldn't be regarded as second best – they're still incredibly tough universities to get into, universities that many students wouldn't even dream of applying for.
Embrace one of these other options and don't think of it as an "Oxbridge reject" university. We guarantee that once you start you course, meet your course mates and fully delve into university life, you won't think twice about your "rejection".
Choice 2: Keep Oxbridge in mind for your academic future.
Hundreds of medical students each year go on with further academic studies at different universities. Many of these students are Oxbridge students who want to experience a different city or try a different style of teaching. This works both ways – if you've studied A100 at Sheffield which is a PBL university, consider Cambridge or Oxford for your further studies.
By experiencing a wider variety of teaching, you'll be better for it when you come out of the other end. Also a change of scenery never goes amiss!
Choice 3: Re-apply the following year.
If you truly have your heart set on Oxbridge, then there's nothing stopping you from applying again next year. If you felt you just weren't feeling yourself on TSA day or your interviewer caught you off guard, then this could be the way to go!
If you achieved the A-level grades needed, then you have a full year to work on strengthening your application without worrying about A-levels. You can gain a lot of relevant work experience, adding to your personal statement greatly. If it was the interview that tripped you up, then work with friends and family to improve your interview skills! Of course UniAdmissions also offer expert interview coaching.
As we have mentioned, although it can be disappointing, there's no shame whatsoever in not gaining the offer you wanted.
Getting into Oxbridge does not define you, your future, or your intelligence. Chances are, if you applied in the first place, you have a very bright future ahead of you regardless!
Feel like you're the only one? You're not! Check out these threads on The Student Room for Oxbridge "rejects":
The Oxford 2019 Rejection Thread
The Cambridge 2019 Rejection Thread
If you think you could use extra support to perfect your application for next year, UniAdmissions' Programmes are the perfect solution for you. Our success rate is triple the national average, with 63% of our 2019 students gaining their offer.
DISCOVER OXBRIDGE PROGRAMMES