How TSA Tuition will Improve your TSA Score
The Ultimate level of Support – TSA Tuition allows you to control the pace, content and difficulty of the tutorials. You'll get one-on-one time with an expert TSA Tutor who scored in the top 10% nationally. They'll be able to focus on your strengths & weaknesses to ensure rapid improvement. You'll also get instant access to all of our TSA resources like online lectures & mock tests so you can start preparing straight away whilst we set up your tutor for you.
We asked our TSA tutors to give some examples of past sessions that they've conducted to give you ideas about what is possible. However, it must be stressed that these sessions are a two-way process and the more you put in- the more you'll get out. Students who tend to improve the most are also the ones who persistently ask their tutor for focus on their weaknesses, week after week!
Why Choose UniAdmissions?
With UniAdmissions, you'll get one-on-one time with an expert TSA tutor who scored in the top 10% nationally during their TSA and has a proven rate of success in TSA tuition. With every tuition package, you'll get a money back guarantee, meaning that in the unlikely event that you're unhappy with our tutors – we will refund your tuition fees. You'll also get instant access online to all of our best-selling TSA resources including video lectures, 6 TSA mock tests, TSA essay marking, and our TSA guides, allowing you to start work on improving your TSA score straight away.
*Tuition is available in person or online.
Speak to our Admissions Team to learn more about how you can triple your chance of success!
Includes Free TSA Resources Written by Experts
Available online immediately after booking your tuition package.
Online Lectures
15 hours of online lectures that you can watch and re-watch to learn key strategies and concepts.
Ongoing Support & Essay Marking
Email access to your expert tutor until the day of your exam so you are never alone or stuck, along with unlimited essay marking for Section 2.
3 TSA Textbooks
Our Ultimate TSA guides contain 300 practice questions, fully worked solutions for every past paper and extra practice papers which mirror the style of the exam.
Free – 6 Full Practice Papers
Written by experts and updated for 2018 so that they mirror the real exam as closely as possible.
Triple you Chance of Success
Our proven methods of tuition make all the difference! Last year our admissions success rate was triple the national average.
About UniAdmissions TSA Tuition
Meet your Expert TSA Tutors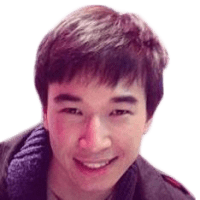 JONATHAN
Jonathan is currently studying Economics and Management at St. Hugh's College, Oxford and has worked for UniAdmissions since 2014. He sat the TSA as part of his own application to Oxford in 2012 and scored full marks in Section 1 of the paper, placing him in the top 0.1% of all candidates who sat the assessment that year. He is very familiar with all aspects of the paper and tutors many students preparing to sit the TSA. He is keen to help others gain the same opportunities he has been afforded.

DAVID
David read medical sciences at Gonville and Caius College Cambridge, completed his clinical studies in the Cambridge Clinical School and now works as a doctor in Leicester. David is an experienced tutor, having helped students with all aspects of the university applications process, in particular TSA preparation. He has authored five books from UniAdmissions and away from work, enjoys cycling and outdoor pursuits.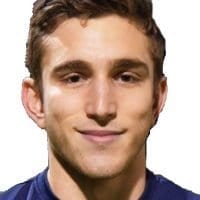 ISAAC
Isaac is a current masters student at the University of Chicago in the United States having graduated in 2017 from the University of Oxford (Oriel College) with a degree in Philosophy, Politics and Economics. Isaac has over 3 years of experience in tutoring, working with GCSE and A-Level students across the UK and Oxbridge applicants from around the world in order to hone their exam technique and applications. Throughout his undergraduate degree Isaac assisted in admissions and outreach for Oriel College and is especially experienced at tutoring for the TSA, working on personal statements and preparing students for interview.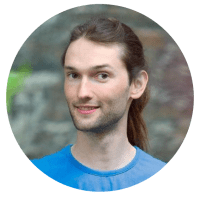 Offer from Oxford for Economics & Management
Every step of this tuition process was smooth. As well as a dedicated tutor I had a dedicated member of the senior UniAdmissions team to help with any other questions!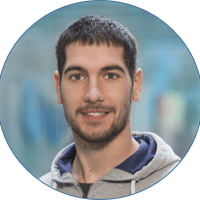 Offer from Cambridge for Land Economy
I don't think I would have done as well in my test if it wasn't for the encouragement and support from my tutor, who e-mailed me on the day of the test to see how I had done.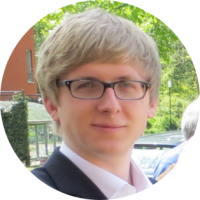 Offer from Oxford for PPE
I would recommend Jonas to a friend without any hesitation, he was superb and his advice about structuring my essay was top-notch. Thank you!

How to use your 30 hours of TSA tuition
Our TSA tuition gives you the best possible chance of getting a strong score in the exam. You will get 30 hours of expert tutoring consisting of:
TSA Critical Thinking questions in Section 1 require you to understand the constituents of a good argument and be able to pick them apart. Your tutor will teach you how to approach each of the types of critical thinking questions and efficiently get the correct answer.
Problem Solving questions make up the other half of the TSA Section 1. Problem Solving questions are often said to be difficult to prepare for, however, our expert tutors have plenty of experience teaching for these types of problems.
This section is all about your ability to write a structured, logical and reasonable argument. Your tutor will assess your strengths and weaknesses in this section and work with them to ensure your Section 2 score is the highest it can be.
You will be taught vital techniques and strategies to ensure success on the day of the exam. All teaching is done by senior Oxbridge tutors.
You'll get access to all of our online resources which will give you plenty of practise on top of the support we will provide.
You will receive 3 paperback books;
The Ultimate TSA Guide
TSA Past Paper Fully Worked Solutions Vol 1 & 2
TSA Practice Papers Vol 1 & 2
The TSA guides contain powerful time-saving strategies that allow you to answer difficult questions within the time limit as well a massive amount of practice questions and papers written in the style and difficulty of the real exams.
Tackle those Problem Areas
Bespoke tuition sessions are a two-way process and the more you put in – the more you'll get out. Whilst tutors are happy to cover topics that will undoubtedly be useful, you will gain more from the sessions if you come prepared and armed with questions. Students who tend to improve the most are also the ones who persistently ask their tutor for focus on their weaknesses, week after week! We asked our TSA tutors to give some examples of past sessions that they've conducted to give you ideas about what is possible.
"One common scenario that frequently crops up is the student who struggles with critical thinking. To start off, I first go over what each of the important keywords mean, e.g. Assumption, Flaw, Conclusion etc. Then we start by looking at relatively simple examples and then slowly build into harder ones. I point out key words that are usually 'hidden-away' in the passage that often change the answer and then we examine more difficult questions (usually of a greater length). When they start getting these right, I do timed drills to see if they can use the skills they've acquired under time pressure. This does wonders for their confidence and I finish the session with some homework that includes more critical thinking questions which we review in the next session."
Jamie, TSA Tutor
"The TSA essay is frequently neglected by lots of students, normally because they don't like writing essays and have never really been taught how to do so. The essay is actually quite straightforward and easy to do well on if students follow a routine. Before the session, I ask the student to write a timed essay and bring it with them. This allows me to gauge their level and pitch my teaching appropriately. We use their essay as an example of good and bad things- e.g. how much space is used to answer each part of the question, the strength of the introduction, breadth vs. depth of argument. I stress to them the importance of planning essays and we then plan several essays together. We then conclude by examining good and bad introductions and conclusions to the same essay title so they can see the impact of starting and finishing an essay well. I finish by setting them 2 further essays to do at home which we review in the next session."
David, TSA Tutor
You get access to our full complement of TSA resources including 6 Full Mock Papers with worked answers, fully worked explanations for TSA Past Papers and a copy of our exclusive TSA Book that's packed with 300 practice questions and score boosting strategies.
You will also get access to hours of lecture footage, taught by an expert tutor. Along with all of this, you will get unlimited essay marking for Section 2 of the TSA.
Absolutely, and we'd encourage you to do so. Make sure you give your tutor enough notice (at least 5 days) for them to prepare the appropriate materials.
If you haven't had your first session yet, make a booking to start things off. Our staff will first match you with a tutor that is best suited for your needs and call or email you to confirm the time and location of the first tutorial. This is usually done within 24 hours.