Triple your chances of TSA success with our personalised, one-on-one tuition.
30 Hours of Individual Subject-specific Tuition. Get fully tailored one-on-one TSA tuition from an Oxbridge expert tutor, focused on your weaknesses and strengths.
15 Hours of HD Online Lectures.  Your tuition includes access to the TSA Online Course so you can consolidate your learning at your own pace.
6 Full Practice Papers. Practice on the included papers and test yourself in a real life-like environment.
Personalised and to the point.
With UniAdmissions you will get a fully customised, one-to-one tuition programme delivered by expert tutors to ensure you have the best possible chance of achieving that dream place. You'll get 30 hours of expert support for your TSA Test – all tailored to your specific circumstances and requirements. Additionally, you will receive expert support in the form of access to our online course, ongoing support 24/7 from your dedicated tuition manager, a paperback copy of our best selling book and more. 
Receive 30 hours of one-on-one TSA tuition completely tailored to your specific needs, strengths and weaknesses by an expert Oxbridge tutor who scored in the top 10% nationally during their test year.
Consolidate your learning at your own pace with our renowned TSA Online Course, containing 15 hours of HD online lectures that cover every aspect of the test.
Our Ultimate TSA guides contain 300 practice questions, fully worked solutions for every past paper and extra practice papers which mirror the style of the exam.
Written by experts and updated for 2019 so that they mirror the real exam as closely as possible.
With UniAdmissions, you are never alone. You will get email access to an expert tutor 24/7 in case you get stuck or have any questions until the day of your test.
Your tuition will be completely tailored to your specific circumstances. You can distribute your hours as you prefer, focusing on areas where you feel you need more help.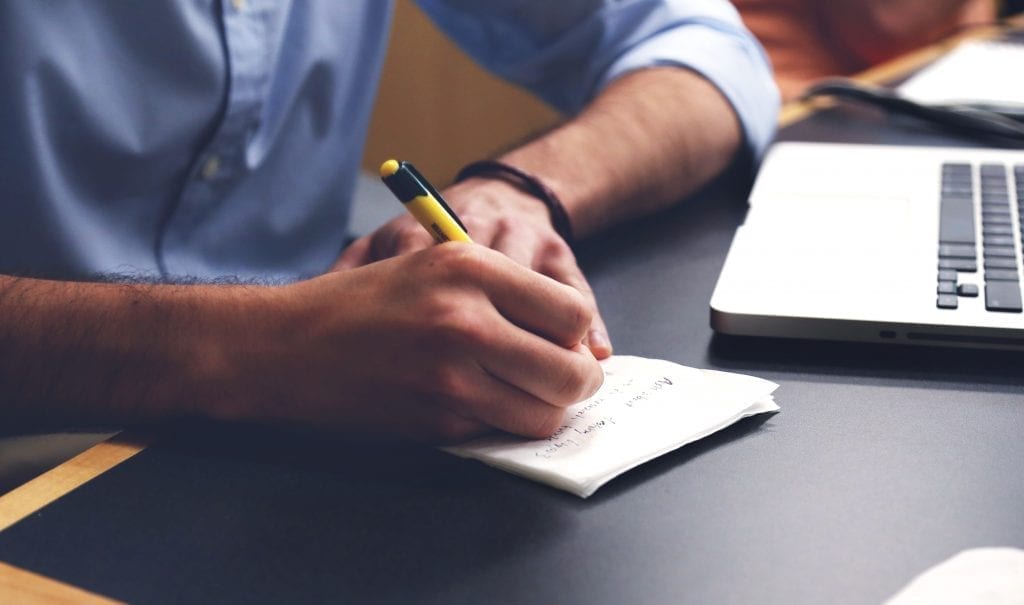 30 Hours of Expert Support
Our TSA tuition gives you the best possible chance of getting a strong score in the exam. You will get 30 hours of expert tutoring consisting of:
TSA Critical Thinking questions in Section 1 require you to understand the constituents of a good argument and be able to pick them apart. Your tutor will teach you how to approach each of the types of critical thinking questions and efficiently get the correct answer.
Problem Solving questions make up the other half of the TSA Section 1. Problem Solving questions are often said to be difficult to prepare for, however, our expert tutors have plenty of experience teaching for these types of problems.
This section is all about your ability to write a structured, logical and reasonable argument. Your tutor will assess your strengths and weaknesses in this section and work with them to ensure your Section 2 score is the highest it can be.
You will be taught vital techniques and strategies to ensure success on the day of the exam. All teaching is done by senior Oxbridge tutors.
You'll get access to all of our online resources which will give you plenty of practise on top of the support we will provide.
You will receive 3 paperback books;
The Ultimate TSA Guide
TSA Past Paper Fully Worked Solutions Vol 1 & 2
TSA Practice Papers Vol 1 & 2
The TSA guides contain powerful time-saving strategies that allow you to answer difficult questions within the time limit as well a massive amount of practice questions and papers written in the style and difficulty of the real exams.
We work only with the best tutors
Our tutors are the core of our service: they drive our industry-leading admissions statistics, bring unique Oxbridge expertise and go above and beyond to guide students into the most competitive courses in the world. As a result, we select only the most driven and successful Oxbridge tutors to join our elite pool of professionals. We only work with experienced, passionate tutors who have scored in the top 10% nationally in Oxbridge admissions tests. To ensure they can teach effectively, we utilise challenging selection interviews to select personable, charismatic tutors who have natural teaching ability, as well as the academic brilliance that led them to Oxbridge.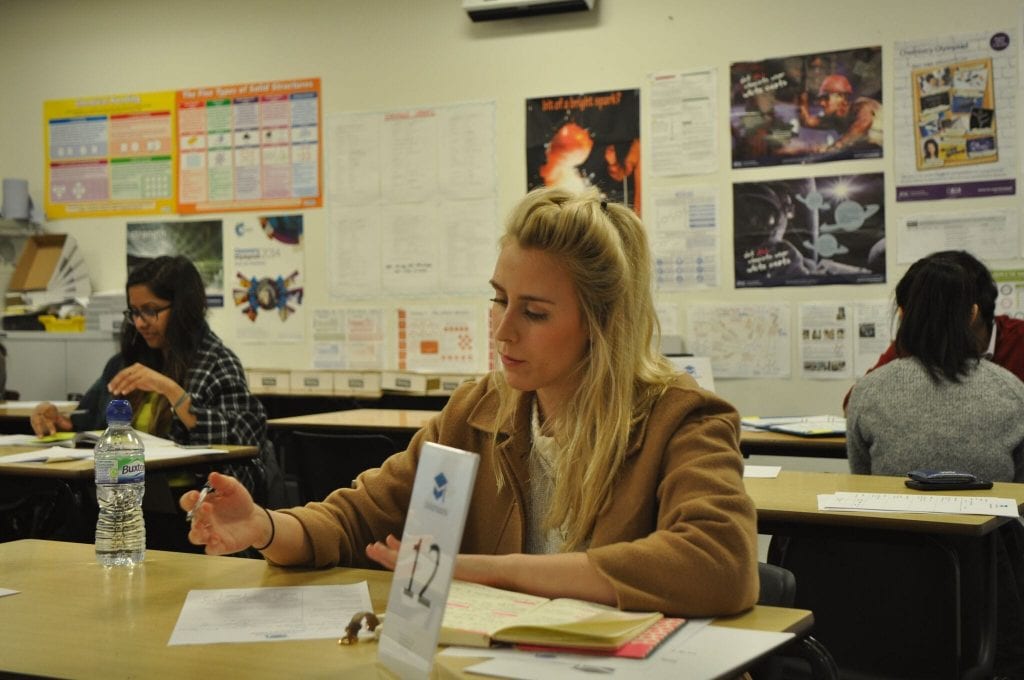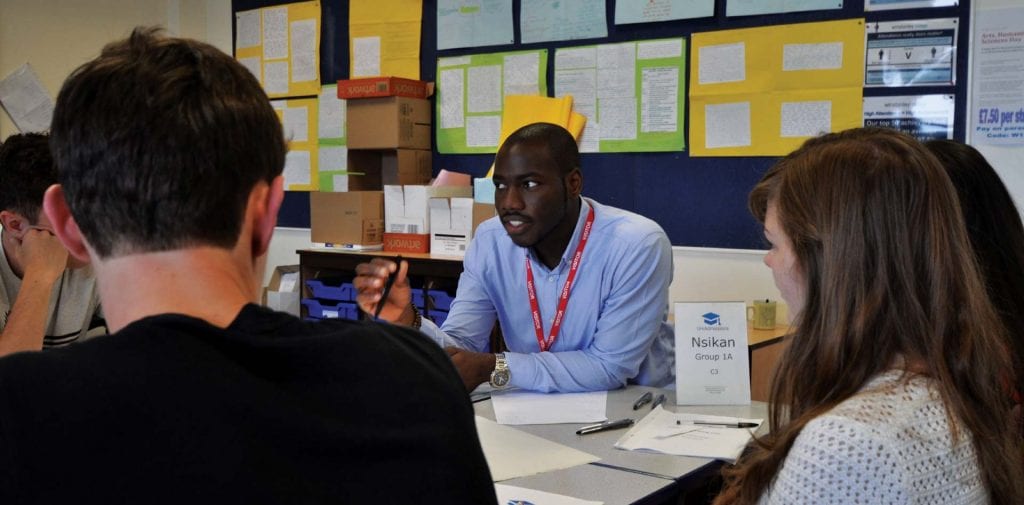 How do we continue to expertly match these tutors to you, the students? The secret lies in our dedicated tutor management software, TutorCruncher. This platform enables our tutors to generate a personal profile of their skills and expertise; once a new student books a tuition programme, the tutors then apply, akin to a professional job advertisement. This enables us to select the very best tutors out of those who apply. This system has a number of benefits for our students:
Fast, efficient process of tutor selection.
We select the best tutors from an already elite group, based on your subject and University preferences.
Transparency of investment: tutors produce reports after every session to monitor progress.
Only proactive, enthusiastic tutors engage with TutorCruncher.
Automation and data analysis means we are constantly improving the process.
Frequently Asked Questions
You get access to our full complement of TSA resources including 6 Full Mock Papers with worked answers, fully worked explanations for TSA Past Papers and a copy of our exclusive TSA Book that's packed with 300 practice questions and score boosting strategies.
You will also get access to hours of lecture footage, taught by an expert tutor. Along with all of this, you will get unlimited essay marking for Section 2 of the TSA.
Absolutely, and we'd encourage you to do so.
Make sure you give your tutor enough notice (at least 5 days) for them to prepare the appropriate materials.
If you haven't had your first session yet, call our team on 020 8064 0770 to start things off. Your dedicated tuition manager will match you with a tutor that is best suited for your needs and call or email you to confirm the time and location of the first tutorial. This is usually done within 24 hours.