UKCAT INTENSIVE COURSE
Full Day Small Group UKCAT Course
If you're looking to improve your UKCAT Score in a short space of time, our UKCAT intensive course is perfect for you.  The UKCAT course is a fully interactive seminar that guides you through all sections of the UKCAT, teaching you time-saving techniques and strategies to help you succeed.
These UKCAT crash courses are in-person courses taught by our experienced UKCAT experts, who are all doctors or senior medical students who scored in top 10% nationally in the UKCAT.
2 Full Mock Papers
Written by experts and updated for 2017 to mirror the real exam as closely as possible
Time Saving Techniques
Learn powerful short-cuts and score boosting strategies so that you never run out of time again
Free E-book
Our UKCAT Ultimate guide is a 250+ page book packed with 1200 practice questions and advice.
Expert Tutors
Experienced Medical tutors who have tutored the UKCAT for several years and scored in the top 10% of the country
Ongoing Support
Email access to your expert tutor until the day of your exam so you're never alone or stuck
Online Lectures
10 hours worth of videos recorded by expert tutors so you can prepare before and after the course.
It was really helpful being able to sit the mock paper under time conditions and then going through it with David, who was excellent. I now feel a lot more confident about the exam. Offers from Manchester, Barts and UCL
I attended the UKCAT Intensive course this year and the help and advice was really useful and your tips about the maths section came in handy – I finished the section in time and got 775. Offers from Kings College, Barts and Birmingham
Before the course, I wasn't getting any abstract reasoning questions right but I was taught their algorithm and I could solve most of them and got an 850 score in this section. If you go on only one course – make it this one. Offers from King's College, Nottingham and Liverpool
83% SUCCESS RATE
Students who attended the course in 2016 secured a place at medical school
97% 5 STAR REVIEWS
Hundreds of students loved our UKCAT Intensive Course last year
1000+ SATISFIED CUSTOMERS
Nearly everyone who attended the course would recommend it to their friends
The intensive UKCAT course focuses on areas that students tend to do less well on, e.g. finishing the maths section in time or solving the abstract reasoning sections.
1015 – 1030: Arrival, Registration and Resources
1030 – 1200: Verbal Reasoning
1200 – 1330: Quantitative Reasoning
1330 – 1400: Lunch
1400 – 1530: Abstract Reasoning
1530 – 1600: Decision Making
1600 – 1730: Situational Judgement Test
1730 – 1800: Debrief and Finish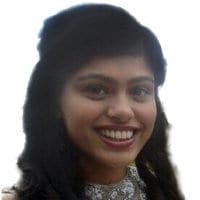 SARINA
Sarina studies medicine at the University of Manchester. Having recently sat the UKCAT, achieving an average score over 820, she has first-hand experience of the new exam questions and format that were introduced. She has tutored students both for the UKCAT examination and A-level Sciences and Mathematics. In her Gap Year, she was awarded a scholarship to study Drama and English, and enjoys playing the piano and participating in Performing Arts in her free time.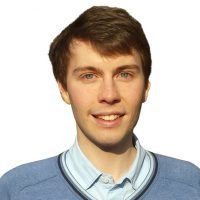 DAVID
David read medical sciences at Gonville and Caius College Cambridge, completed his clinical studies in the Cambridge Clinical School and now works as a doctor in Leicester. David is an experienced tutor, having helped students with all aspects of the university applications process, in particular UKCAT preparation. He has authored five books from UniAdmissions and away from work, enjoys cycling and outdoor pursuits.
ZENAB
Zenab is now a sixth year medical student at UCL having completed her pre-clinical years at Murray Edwards College, Cambridge. She has privately tutored Maths and Science for the past six years and BMAT and UKCAT for the past two. Zenab has also been a Medicine Tutorial Lead on UniAdmission Intensive Day courses. Outside of medicine she is a keen traveller and yoga enthusiast.
SATURDAY 11TH AUGUST
Birkbeck University, London
FULLY BOOKED
SUNDAY 12TH AUGUST
Conference Centre, Manchester
FULLY BOOKED