THE ULTIMATE MEDICAL PERSONAL STATEMENT GUIDE
Over 250 Pages
All Interview Techniques Covered
100 Successful Personal Statements
All Major Subjects Included
Graduate Section
Advice for Every Stage of the Writing Process
With over 250 Pages of valuable Interview information, The Ultimate Medical Personal Statement Guide is the most comprehensive Medical Personal Statement Book available. Written for 2018 Entry, this fully up-to-date book contains detailed expert advice for every stage of the writing process; from starting the opening sentence to the final touches, as well as 100 Successful Personal Statements for all major subjects, so you can see what the admissions tutors at your university like(and don't like!).
With contributions and advice from over 25 specialists Medical Tutors, this book is a MUST-BUY for those looking to secure a place at Medical School.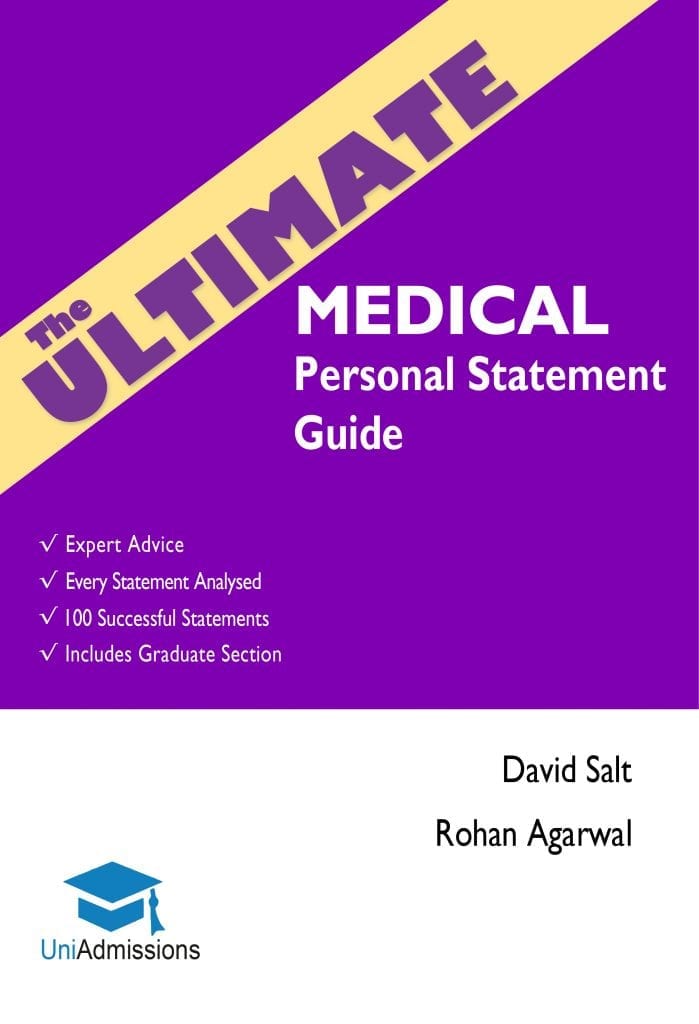 Krish, 1st Year Medicine at Bristol
Pretty much contains everything you need to write your medical statement for UCAS. Even has a good section on interviews + medical ethics.
Lauren, 1st Year Medicine at UCL
The definitive guide in writing your Medical UCAS statement. The 100 personal statements are really helpful to take inspiration from.
Bought this alongside two other personal statement books. Particularly liked the commentary on successful statements. There is almost a full A4 page commenting on each and every statement making it an excellent resource.
The Ebook is emailed automatically after checkout. Paperbacks are posted within 5 working days.