BMAT Past Papers and Worked Solutions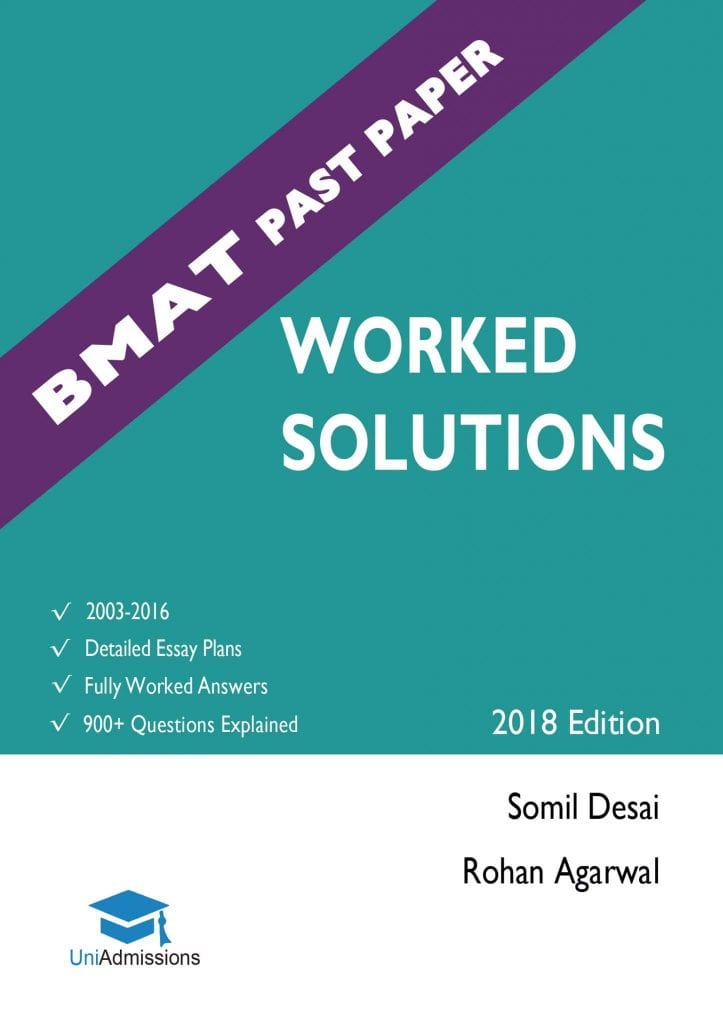 The BMAT past papers for years 2003-2016 are freely available online. However, to save you the trouble of downloading lots of files, we've put them all into one easy-to-access downloadable folder for you.
Since the BMAT past papers don't come with solutions, we've written 'BMAT Past Paper: Worked Solutions' – written for 2018 Entry, it's the only book devoted to helping you solve past BMAT questions. It contains detailed explanations for every question from 2003 – 2016 as well as comprehensive essay plans for section 3.
These solutions contain valuable insight on how to approach difficult questions and also walk you through the most efficient methods for rapidly getting the correct answer. Filled with examples of time saving techniques and score boosting strategies, this is a MUST-BUY for anyone using past papers as part of their BMAT preparation.
Kai, Offers from UCL and Imperial College -
A great idea for a book – provides awesome explanations for the tricky past paper questions that give everyone a hard time.
Georgina, 1st Year Oxford Medical Student -
Essential book for any serious applicant – lots of times the answers to past papers don't make sense and this book helps unravel their complexity and also includes tips on how to speed up answering types of question.
Karan, Successful Cambridge medicine Reapplicant -
I got rejected from Cambridge & UCL last year because I messed up the BMAT. Got this book along with the Ultimate BMAT guide and ended up with 7.3, 6.9 and A5! It was so much easier with these books this time!
All Papers and the Ebook are automatically sent electronically after checkout. Paperbacks are posted within 5 working days.