Oxbridge Interview Course
4 Mock Interviews & 4 Hours Small Group Tuition in One Intensive Day.
Small Groups.  Fully interactive 8 hour seminar that guides you through everything you need to know to ace your interview.
Mock Interviews. You will get 4 x 30 Minute Mock Interviews with full written feedback and 4 hours of small group tuition.
The Best Resources. Get access to 6 hours of video lectures and resources such as the bestselling Ultimate Oxbridge Interview Guide.
One Day, Intensive Interview Preparation
If you're looking to prepare for your Oxbridge Interview in a short space of time, this course is perfect for you. You are taught vital techniques and strategies to answer commonly asked interview questions. All teaching is done by senior Oxbridge tutors and we limit group size to maximum 8 students so you will get the individual attention you need.
You will receive 4 x 30-minute subject specific mock interviews with full written feedback.
All teaching is done by senior Oxbridge tutors and we limit group size to maximum 8 students so you will get the individual attention you need.
You will also get a FREE copy of the Ultimate Oxbridge Interview Guidethat consists of strategies for tackling frequently asked questions.
Get access to our expert tutors 24/7 up until the date of your exam. You are never alone with UniAdmissions.
Oxbridge interviews are renowned for their obscure questions such as "How do we know the moon isn't made out cheese?" or "How is DNA like sheet music?". As you might imagine, there are no 'correct' answers to theses- but there are certainly incorrect responses. We will use a  variety of difficult past interview questions to show you the best way to answer these types of questions.
This is an intensive 45 minutes tutorial designed to stretch you intellectually beyond the confines of the A-level specification. Your Oxbridge tutor will go over challenging topics and interview questions and discuss the best strategies to answering them.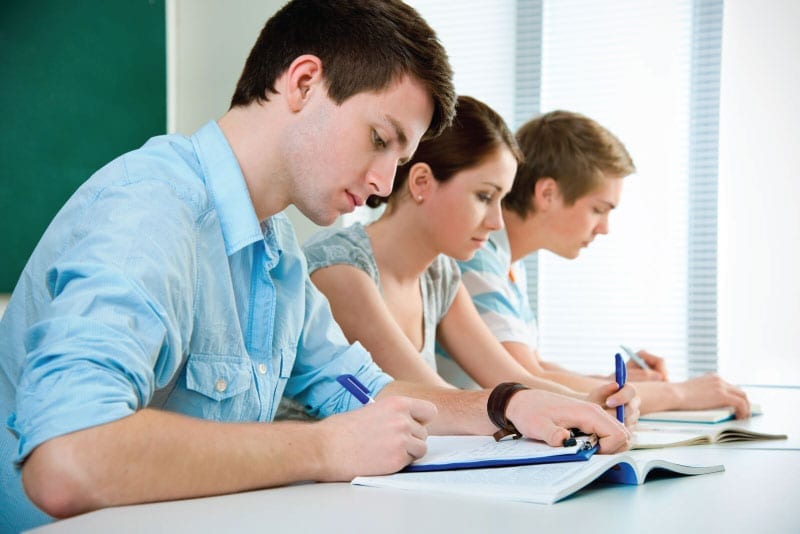 Oxbridge Intensive Interview Course:
Before the Day: Read through your personal statement and bring 2 copies for your mock interviews.
10:00 – 10:15: Registration
10:15 – 10:30: Presentation: The Key to Interview Success
10:30 – 12:45: Tutorial: Dealing with Unknown Source Material
12:45 – 13:30: Lunch
13:30 – 15:45: Humanities: Advancing arguments tutorial , Sciences: Calculations and Estimations tutorial. Subject-oriented. Dealing with Tricky Questions
15:45 – 17:45: 4 x Individual Mock Interviews/MMI
17:45 – 18:00: Debrief and Finish
Frequently Asked Questions
Everyone who attends our course gets an ecopy of the Ultimate Oxbridge Interview Guide that consists of strategies for tackling frequently asked questions, how to approach difficult questions, a guide to calculations (science subjects) or advancing arguments (humanities) and 900+ previously asked Oxbridge interview questions.
We get asked this a lot and regrettably we are unable to because of our commitment to keep group sizes manageable for our tutors. However, we can put you on the waiting list. To avoid disappointment, we recommend you book early or you can also look at our Online Course or Individual Tuition.
Don't worry! This happens every year as our courses get fully booked quickly. We can arrange a private course for you using a combination of individual interview tuition and individual mock interviews. Please contact us and we will work something out.
Apart from our excellent tutors and materials, we are the only company who will guarantee small groups (8 or less students). As far as we know, no one else offers such intensive tuition in small groups at this price- most other courses will have 20+ students (sometimes up to 100!) which doesn't really allow you to ask questions and direct the course to how you want it. Additionally, we offer 4 individual mock interviews and unique subject oriented tutorials throughout the day.
We understand that booking a long time in advance for an interview course is a bit risky, especially if in the end you don't get called in for interviews. That's why we have a special cancellation policy for these courses. You will be entitled to a full refund provided you let us know at least 10 working days in advance. If you let us know less than 10 working days in advance then we unfortunately won't be able to issue a refund.
Got Any Questions? Ask Our Expert Admissions Consultants: