HISTORY ADMISSIONS ASSESSMENT
Bespoke Expert Individual Tutoring
The Ultimate level of support – HAA Tuition allows you to control the pace, content and difficulty of the tutorials. You'll get one-on-one time with an expert HAA Tutor who scored in the top 10% nationally. They'll be able to focus on your strengths & weaknesses to ensure rapid improvement.
The History Admissions Assessment is taken before you are invited for your interview and the results are vital in your application. With so much riding on it, don't leave it to chance – get individual tuition by our Expert Oxbridge Tutors to ensure you perform to the best of your ability.
THE ULTIMATE HISTORY ADMISSIONS ASSESSMENT SUPPORT
Expert Tutors and the Best Resources Available
Ongoing Support
Email access to your expert tutor until the day of your exam so you're never alone or stuck
Individual Attention
Dedicated individual teaching that is tailored to your strengths and weaknesses so that you make rapid progress
Score Boosting Strategies
Powerful tips and techniques to allow you to answer questions more quickly and accurately
Expert Tutors
Experienced Oxbridge tutors who have tutored for several years and scored in the top 10% of the country
You can download the Sample Papers free of charge and the tutor supporting you will point you to helpful references too.
Usually in a location that's convenient for you and your tutor in Central London. In some cases, it may be possible to have the sessions at your house, depending on your location. If you're not near these locations, you can get tutoring via Skype.
Absolutely, and we'd encourage you to do so. Make sure you give your tutor enough notice (at least 5 days) for them to prepare the appropriate materials.
If you haven't had your first session yet, make a booking to start things off. Our staff will first match you with a tutor that is best suited for your needs and call or email you to confirm the time and location of the first tutorial. This is usually done within 24 hours.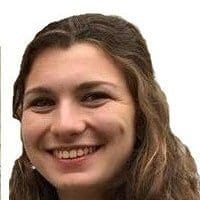 HELENA
Helena recently graduated with a degree in History from Cambridge. She has volunteered for a number of charities as a tutor and mentor, helping students improve their skills and develop confidence. She was an active member of her College JCR committee, campaigns and charities and in her free time enjoys fencing, rowing and painting.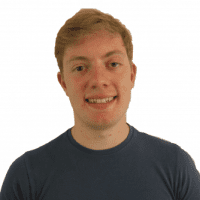 ROBBIE
Robbie is a third year Historian at the University of Cambridge. His experience ranges from private tutoring, to working with UniAdmissions, to being employed by Eton College as a History teacher on their Universities Summer School. A skilled tutor, Robbie can also help prepare for Oxbridge History interviews.