Small Groups.  Fully interactive 8 hour seminar that guides you through all sections of the ECAA.
Expert Tutors.  Taught and completely written by Oxbridge Economics Specialists who scored in the top 10% of their ECAA year group nationally.
The Best Resources. Get access to 5 hours of video lectures and resources such as the bestselling Ultimate ECAA Collection, mock papers and more!
One Day, Intensive Learning
The ECAA intensive course is a fully interactive seminar that guides you through sections of the ECAA, teaching you time-saving techniques and strategies to help you succeed.
In this ECAA crash course, you are taught by our experienced ECAA experts, who are Cambridge Economists. This provides ideal ECAA preparation for test day.
You'll also get two full mock papers written by experts to mirror the real exam as closely as possible.
5 hours of HD lectures available on-demand to support your preparation before and after the course.
You'll be given the best-selling Ultimate ECAA Collection which contains 3 books and over 400 practice questions.
Get access to our expert tutors 24/7 up until the date of your exam. You are never alone with UniAdmissions.
The ECAA is a test of time as much as knowledge. The course will teach you valuable time-saving methods to score higher.
Our course is designed to help you gain marks most students won't, giving you the edge over other candidates.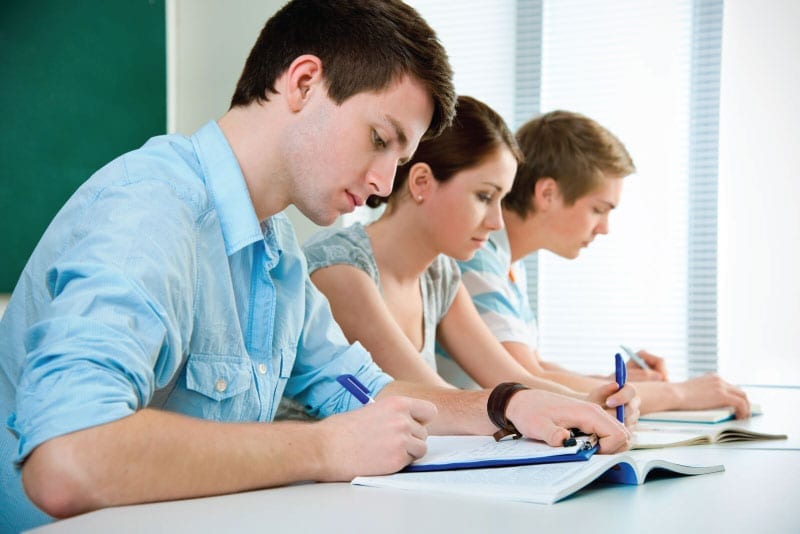 "The course gave me a tonne of tips and tricks to get the answer much faster." — Chi, offers from Cambridge and LSE.
"I found the resources provided with the course to be of a really high standard – it allowed me to do lots of practice before and after the course itself." — Rebecca, offers from Cambridge, Imperial and UCL.
ECAA Intensive Course Schedule:
1015 – 1030: Registration
1030 – 1300: Problem Solving
1300- 1330: Lunch
1330- 1600: Maths
1600- 1730: Essay Section
1730 – 1800: Debrief and Finish
Frequently Asked Questions
Every student enrolled on the Economics Programme gets access to all the ECAA resources we can provide. You can see the full list here. You also get access to your tutor via email until your test date to ask those little questions that make all the difference.
The Ultimate ECAA Guide is the only ECAA Book available on the market. It contains powerful time-saving strategies that will allow you to answer difficult questions within the time limit as well a massive 300 Practice Questions written in the style and difficulty of the real exam. Each question comes with Fully Worked Solutions that guide you through the most efficient way for getting the correct answer as quickly as possible.
5 hours worth of online lectures that cover the majority of topics and taught by our lead ECAA tutor that you can access until your test day.
Of course! We are here to support you not just on the course day but all the way until you have finished your exam.
UniAdmissions continues to be the best provider of ECAA courses year after year because we have the best ECAA tutors in the country and because of our unparalleled array of ECAA resources – for example, we're the only company that has a specialist ECAA book available on the market.
Got Any Questions? Ask Our Expert Admissions Consultants: