ECAA Tuition
The Ultimate Level of ECAA Support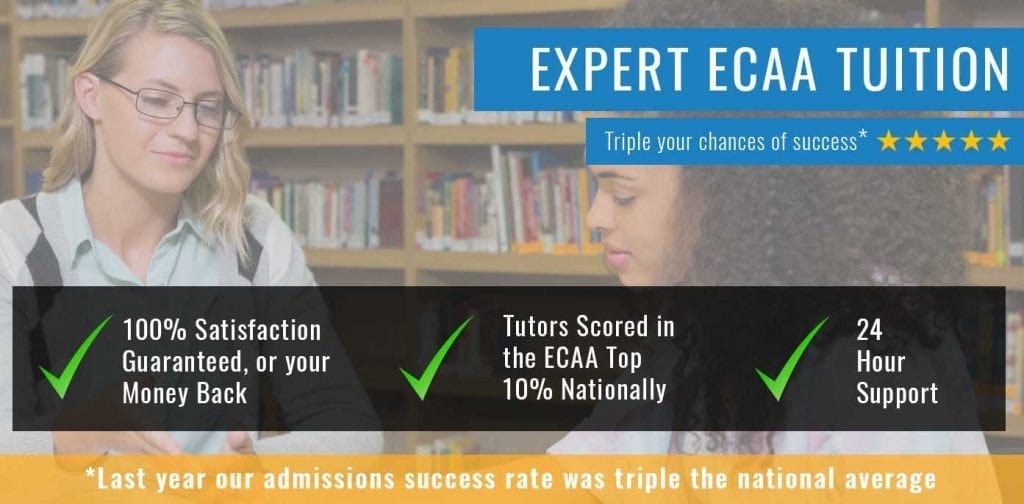 How UKCAT Tuition will Improve your UKCAT Score
The ECAA is a new test required by Cambridge for all economics applicants. It's designed to be tricky and will have a big impact on whether you're successful.With so much riding on it, don't leave it to chance – get individual tuition by our Expert Oxbridge Tutors to ensure you perform to the best of your ability.
With your expert ECAA tutor you will work using resources created specifically for you to ensure that you are prepared for every type of question on the day of your ECAA.  Your expert tutor will help you to identify the question types you need to improve on and help you to utilise those you are strongest in order to get the most out of your study sessions. Your tutor will also work with you on the areas of the ECAA that most students struggle with to ensure that you gain marks in areas other students won't – giving you an advantage that could make the difference between gaining the medical school placement you want.
Why Choose UniAdmissions?
With UniAdmissions, you'll get one-on-one time with an expert UKCAT tutor who scored in the top 10% nationally during their UKCAT year and has a proven rate of success in UKCAT tuition. With every tuition package you'll get a money back guarantee, meaning that in the unlikely event that you're unhappy with our tutors – we will refund your tuition fees. You'll also get instant access online to all of our best-selling UKCAT resources including video lectures, 6 UKCAT mock tests and The Ultimate UKCAT Guide allowing you can start work on improving your UKCAT score straight away.
Speak to our admissions team to book or for more information
Includes Free ECAA Resources Written by Experts
Available online immediately after booking your tuition package.
Ongoing Support
Email access to your expert tutor until the day of your exam so you're never alone or stuck
Individual Attention
Dedicated individual teaching that is tailored to your strengths and weaknesses so that you make rapid progress
Score Boosting Strategies
Powerful tips and techniques to allow you to answer questions more quickly and accurately
Free E-book
Our ECAA Ultimate guide is a 150+ page book packed with 300 practice questions and advice
Expert Tutors
Experienced Oxbridge tutors who have tutored for several years and scored in the top 10% of the country
About UniAdmissions UKCAT Tuition
You can purchase our ECAA Ultimate Guide Book packed with 300 Practice Questions and Fully Worked Solutions and powerful time saving strategies, it's the only Guide available on the market for students preparing for their ECAA.
Usually in a location that's convenient for you and your tutor in Central London. In some cases, it may be possible to have the sessions at your house, depending on your location. If you're not near these locations, you can get tutoring via Skype.
Absolutely, and we'd encourage you to do so. Make sure you give your tutor enough notice (at least 5 days) for them to prepare the appropriate materials.
If you haven't had your first session yet, make a booking to start things off. Our staff will first match you with a tutor that is best suited for your needs and call or email you to confirm the time and location of the first tutorial. This is usually done within 24 hours.
Book online or speak to our team