Checkout is not available whilst your basket is empty.
ECAA Intensive Course
Improve your ECAA Score with an 8 Hour Course Taught by Oxbridge Experts

Small Group ECAA Course Taught by Oxbridge Economics Experts 
If you're looking to improve your ECAA score in a short space of time, our ECAA course is perfect for you. The ECAA intensive course is a fully interactive seminar that guides you through sections of the ECAA, teaching you time-saving techniques and strategies to help you succeed.
In this ECAA crash course, you are taught by our experienced ECAA experts, who are Cambridge Economists. This provides ideal ECAA preparation for test day.
At UniAdmissions, you will Always Work with Oxbridge Experts and Resources
Your ECAA crash course will be taught in-person by our experienced ECAA experts, who scored nationally in the top 10% of their ECAA year. You will also get 2 full mock papers written to reflect 2019 entry, a free ebook (The Ultimate ECAA Guide), and ongoing support from your tutor until your ECAA date.
Book now to secure your place – hurry, places are filling up fast!
What to Expect on the Day
You'll be in for a busy day as we work from 10am until 6pm!
The ECAA intensive course is a crash course that focuses on areas that you can most benefit from improving. Your tutor will ensure you get personal help with whatever part of the ECAA you find hardest.
1015 – 1030: Registration
1030 – 1300: Problem Solving
1300- 1330: Lunch
1330- 1600: Maths
1600- 1730: Essay Section
1730 – 1800: Debrief and Finish
Preparing for the ECAA: How UniAdmssions can Help you
The ECAA course will help you tackle the parts you find daunting
The vast majority of MCQs are either problem solving, data handling or critical thinking. Whilst this section is renowned for being difficult to prepare for, we'll teach you common shortcuts and techniques you can use to save valuable time on these type of questions. We go over common types of questions that tend to come up every year and show you how to get to the correct answer quickly and efficiently.
You have just under 2 minutes per question so most students are usually able to finish the majority of questions in time. However, some questions are very tricky and can be a big drain on your limited time. This is usually why people don't finish and therefore don't perform as well as they could in this section. Therefore, you are taught to identify which questions are going to be easy and quick to do. This allows you to score easy marks and not spend time on the difficult ones until the end.
Even good students struggle with ECAA Maths as it forces them to work under extreme time pressure which results in silly mistakes (compounded by not finishing the paper). As the start of the maths part of the course, we go through the key themes in ECAA maths like graphing, functions, basic calculus to make sure everyone is on the same level. We then focus on tricky questions and use them as examples to show how most maths questions have a 'short-cut' built into them to allow you to save time. The latter half of the session focuses on further time-saving techniques as well as finishing up with a list of core equations and identities that you must know for the ECAA maths section. Finally, there is a chance to put what you've learned into practice and consolidate your learning by reviewing additional ECAA questions.
The Essay is frequently neglected by lots of students, who choose to spend their time revising for the MCQs instead. However, it has a higher return per hour of work than Section 1 so is well worth putting time into. Whilst different questions will inevitably demand differing levels of comprehension and knowledge, it is important to realise that one of the major skills being tested is actually your ability to construct a logical and coherent argument– and to convey it to the lay-reader.
We will teach you crucial strategies and provide a framework that you can use to answer any essay that turns up in the exam. You'll also see examples of good and bad essays- including introductions and conclusions so you can start to appreciate what the admissions tutors are looking for. If you'd like more help- we'll be more than happy to help after the course too!
Master the ECAA with Expert Tips, Test Insights and Free Resources
During the ECAA course you will cover every part of the ECAA to ensure that nothing will phase you on the day. You will work with tutors who scored in the top 10% of their year nationally to address timing, strategy, the two sections you will face in the ECAA and more – plus you will leave with free resources and email support from your tutor until your ECAA date.
Master All Sections
Don't live in fear of a particular question! You will cover all of the topics you might encounter during the ECAA; including maths, economics and essay writing.
Time Saving Techniques
Learn short-cuts and score boosting strategies to ensure that do not run out of time – making improving your ECAA score a lot easier!
Ongoing Support
You'll get email access to your expert tutor until the day of your exam so you can ask any of the little but important things right up until your test date.
Expert Tutors
Your ECAA course will be taught by experienced Economics tutors who have tutored the ECAA for several years and scored in the top 10% of the country.
Free E-book
You'll get a free e-copy of The Ultimate ECAA Guide packed with 300 practice questions and expert advice. (RRP £25).
Small Group
Your ECAA course will take place within a small group; meaning that you'll be able to ask the important questions you need to.
2x Free Full Mock Papers
You'll also get two full mock papers written by experts to mirror the real exam (2018) as closely as possible. (RRP £60)
Gain where Most Students Won't
Your ECAA course will make sure that you're confident in the areas that most students find difficult to help you gain those all important marks.
Want to know more? Speak to our expert admissions team now
ECAA Course Reviews
What students just like you said about their experience with UniAdmissions

I was really struggling for practice materials and the course really helped me in ECAA preparations and ticked all the boxes – lots of questions that are explained in detail by the tutors and the tips for each section.

Very helpful and informative. Definitely worth attending if you're planning on taking the ECAA.

Very useful given the limited number of past papers and preparation currently for the ECAA.
Excellent Chances of Success!
Last year, our admissions success rate was triple the national average!
97% 5 Star Reviews
Hundreds of students took part in and loved our Intensive Courses last year.
1000+ Satisfied Customers
Nearly everyone who attended a course with us last year would recommend it to their friends.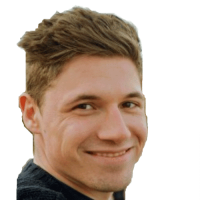 JARED
Jared graduated from Oxford (Trinity College) in 2015 having studied PPE, with particular interests in Ethics, Philosophy of Science, Game Theory and Macroeconomics. He is now a technology Entrepreneur and part-time tutor, having previously tutored a-level Maths, Further Maths, Physics and Economics. Having studied at a state school, he is particularly passionate about increasing access from non-independent schools.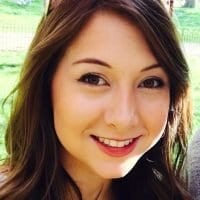 AMY
Amy graduated with a First Class degree from Trinity Hall, Cambridge in Economics in 2016 and was awarded the Harcourt Prize and the John B.Landsell Prize for Economics. She is currently an Assistant Economist working at the Government Economic Service in the Ministry of Justice and has also tutored students for a number of years, helping applicants through the challenging process.
With your ECAA Course booking you will get a free copy our exclusive ECAA eBook (RRP £25)  containing 300 practice questions. You also get access to your tutor via email until your test date to ask those little questions that make all the difference.
The Ultimate ECAA Guide is the only ECAA Book available on the market. It contains powerful time-saving strategies that will allow you to answer difficult questions within the time limit as well a massive 300 Practice Questions written in the style and difficulty of the real exam. Each question comes with Fully Worked Solutions that guide you through the most efficient way for getting the correct answer as quickly as possible.  Read More.
UniAdmissions continues to be the best provider of ECAA courses year after year because we have the best ECAA tutors in the country and because of our unparalleled array of ECAA resources- for example, we're the only company that has a specialist ECAA book available on the market.
We get asked this a lot and regrettably we are unable to because of our commitment to keep group sizes manageable for our tutors. Our courses get booked several months in advance at times so to avoid disappointment, we recommend you book early or you can also look at ECAA Individual Tuition.
Can't make any of these dates or locations? Check out our ECAA Tuition Packages. Tuition provides everything that the intensive course offers, but with the added benefit of specialied one-to-one learning to ensure that you target those areas most important to you.
Speak to our Admissions Team for more information on the UKCAT resources available