TSA INTENSIVE COURSE
Improve your TSA score with a full day, small group TSA course
What is the Intensive Day TSA Course?
The Intensive TSA course is designed for students who want to rapidly boost their TSA score with focused preparation. With the help of our experienced TSA admissions test tutor, this fully interactive TSA course guides you through both sections of the TSA and teaches you time-saving tips that to help you succeed.
You will learn time-saving techniques and strategies to help you succeed along with problem solving techniques and critical thinking.
At UniAdmissions, you will always work with Oxbridge experts and resources
In this intensive full day TSA Course you are taught by our experienced TSA course tutors. They are all either current or alumni Oxbridge students who scored in the top 10% nationally for the TSA during their TSA admissions testing year. Their support will help you succeed in the TSA.
The intensive TSA course focuses on all the important elements of the TSA exam.
1015 – 1030: Registration
1030 – 1300: Problem Solving
1300 – 1330: Lunch
1330 – 1600: Critical Thinking
1600 – 1700: Writing Task
1700 – 1730: Debrief and Epilogue
The vast majority of MCQs are either problem solving, data handling or critical thinking. Whilst this section is renowned for being difficult to prepare for, we'll teach you common shortcuts and techniques you can use to save valuable time on these type of questions. We go over common types of question that tend to come up every year and show you how to get to the correct answer quickly and efficiently.
You have just under 2 minutes per question so most students are usually able to finish the majority of questions in time. However, some questions are very tricky and can be a big drain on your limited time. This is usually why people don't finish and therefore don't perform as well as they could in this section. Therefore, you are taught to identify which questions are going to be easy and quick to do. This allows you to score easy marks and not spend time on the difficult ones until the end.
TSA Oxford Only: The Essay is frequently neglected by lots of students, who choose to spend their time revising for the MCQs instead. However, it has a higher return per hour of work than Section 1 so is well worth putting time into. Whilst different questions will inevitably demand differing levels of comprehension and knowledge, it is important to realise that one of the major skills being tested is actually your ability to construct a logical coherent argument- and to convey it to the lay-reader.
We will teach you crucial strategies and provide a framework that you can use to answer any essay that turns up in the exam. You'll also see examples of good and bad essays- including introductions and conclusions so you can start to appreciate what the admissions tutors are looking for. If you'd like more help- we'll be more than happy to help via email.
The final part of the course consolidates the main techniques and strategies taught throughout the day. Although the course is scheduled to end at 1730, your tutor will be around till 1800 (or later if need be) in order to answer any questions that you have. Please arrange your transport back home with this in mind.
2019 TSA Course Date
Book Your Space Now – £195
The Ultimate TSA Course
Expert Tutors with the Best Resources Available
Expert Tutors
Your TSA course will be taught by experienced Oxbridge tutors who scored in the top 10% of the country and have tutored the TSA for several years.
Online Lectures
15 hours worth of Online lectures that you can watch and re-watch to learn key strategies + concepts from our expert TSA tutors. All tutor scored in the top 10% of the country.
Ongoing Support
Email access to your expert dedicated TSA personal tutor who will help and answer your questions until the day of your exam so you're never alone or stuck.
Helping Students Succeed
We've helped 1000's of students just like you to improve their TSA score with online courses and expert resources. Read our testimonials so see what they say!
6 Full Practice Papers
Written by experts and updated for 2018 so that they mirror the real exam as closely as possible so you can to practice as much as you want to.
Time Saving Techniques
Learn powerful short-cuts and score boosting strategies so that you never run out of time again and can manage your time effectively.
Free E-book
Written by our TSA experts our TSA Ultimate Guide is a 250+ page book packed with 300 practice questions and advice.
Fully Worked Solutions
Detailed answers to all MCQs so you can see the best ways to approach every question.
Want to know more? Speak with our expert admissions team now
TSA Course Reviews
What students just like you said about their experience with UniAdmissions
Want a more comprehensive TSA preparation? Check our our individual TSA tuition.

Offers from Oxford and King's College
Being able to go through mock test questions with the group was really useful and everyone was so helpful and approachable.

Offers from Oxford and UCL
Being able to discuss the essay section with the tutors and other students on the course as a group was really constructive.

The tutor explained all aspects of the TSA really well and gave lots of very useful advice. Approachable and honest, the course really made me ready for the test.
56% SUCCESS RATE
Students who attended the course in 2017 secured a place at Oxford or Cambridge.
97% 5 STAR REVIEWS
Hundreds of students loved our TSA Intensive Course last year.
1000+ SATISFIED CUSTOMERS
Nearly everyone who attended the course would recommend it to their friends.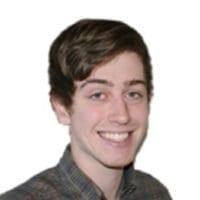 JONATHAN
Jonathan is currently studying Economics and Management at St. Hugh's College, Oxford and has worked for UniAdmissions since 2014. He sat the TSA as part of his own application to Oxford in 2012 and scored full marks in Section 1 of the paper, placing him in the top 0.1% of all candidates who sat the assessment that year. He is very familiar with all aspects of the paper and tutors many students preparing to sit the TSA. He is keen to help others gain the same opportunities he has been afforded.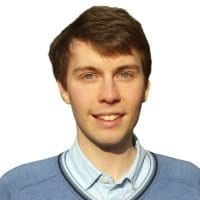 DAVID
David read medical sciences at Gonville and Caius College, Cambridge, completed his clinical studies in the Cambridge Clinical School and now works as a doctor in Leicester. David is an experienced tutor, having helped students with all aspects of the university applications process, in particular TSA preparation. He has authored five books from UniAdmissions and, away from work he enjoys cycling and outdoor pursuits.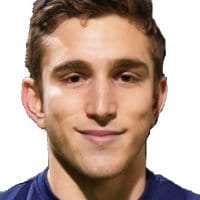 ISAAC
Isaac is a current masters student at the University of Chicago in the United States having graduated in 2017 from the University of Oxford (Oriel College) with a degree in Philosophy, Politics and Economics. Isaac has over 3 years of experience in tutoring, working with GCSE and A-Level students across the UK and Oxbridge applicants from around the world in order to hone their exam technique and applications. Throughout his undergraduate degree Isaac assisted in admissions and outreach for Oriel College, and is especially experienced at tutoring for the TSA, working on personal statements and preparing students for interview.
The Ultimate TSA Guide is the most comprehensive TSA Book available. Written for the 2017 Entry, it contains powerful time-saving strategies that will allow you to answer difficult questions within the time limit as well a massive 300 Practice Questions written in the style and difficulty of the real exam. Each question comes with Fully Worked Solutions that guide you through the most efficient way for getting the correct answer as quickly as possible.
We get asked this a lot and regrettably we are unable to because of our commitment to keep group sizes manageable for our tutors. However, we can put you on the waiting list. To avoid disappointment, we recommend you book early or you can also look at our Online Course or Individual Tuition.
Written by our TSA experts who scored in the top 10%, our full mock TSA papers simulate the format of the real exam. Updated for 2017, they allow you to get invaluable practice with the style and difficulty of questions. They include fully worked solutions to all questions as well as essay plans for section 2.
Of course! We are here to support you not just on the course day but all the way until you have finished your exam.
UniAdmissions continues to be the best provider of TSA courses year after year because we have the best TSA tutors in the country and because of our unparalleled array of TSA resources– for example, we're the only company that has two full TSA books available on the market.
2019 TSA Course Date
Book Your Space Now – £195
Speak to our Admissions Team for more information on the TSA resources available