MEDICAL SCHOOL INTERVIEW TUITION
Bespoke Expert Individual Tutoring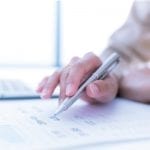 How Medical School Interview Tuition will Triple your Chance of Interview Success
If you're looking to maximise your chances for an upcoming Medical School Interview, individual tuition is the best option. You will be paired with an expert medical – a doctor or senior medical student – giving you valuable insight into the interview process.  Your tutor will go through vital techniques and strategies to answer commonly asked interview questions and focus on your weaknesses to ensure you get that dream offer.
Speak to our Admissions Team to book or for more information
About UniAdmissions Medical School Interview
THE ULTIMATE MEDICAL SCHOOL INTERVIEW SUPPORT
Expert Tutors and the Best Resources Available
Free Interview Book
Written by doctors & contains fully worked model answers to 150 commonly asked interview questions
Ongoing Support
Access to your expert tutor till the day of your interview so you're never alone or stuck
Individual Attention
Dedicated individual teaching that is tailored to your strengths and weaknesses so that you make rapid progress
Expert Tutors
Experienced Medical tutors dedicated to ensuring you secure a place at medical school
PREPARING FOR YOUR SESSIONS
The key difference between private tuition and our intensive courses is that you control the pace and content of the tutorial. This means that it pays to be organised- avoid turning up to the session without having done at least 4 hours of private study in addition to the work set by your tutor from the previous session. Whilst they are happy to cover topics that will undoubtedly be useful, you'll gain more from the sessions if you come prepared and armed with questions.
These sessions are a two way process and the more you put in, the more you'll get out. Students who tend to improve the most are also the ones who persistently ask their tutor to focus on their weaknesses, week after week!