BMAT Intensive Course
A Full Day Small Group BMAT Course

What is the BMAT Intensive Course?
The BMAT course is a fully interactive seminar that can help you to quickly improve your BMAT score by guiding you through Section 1, 2 and 3 of the BMAT. You will learn time-saving techniques and strategies to help you succeed along with problem solving techniques, how to handle data, time saving techniques to enable you to manage your time and ensure you cover all questions and critical thinking. It also covers the most important part of the BMAT, essay writing, you'll learn how to approach the more difficult and obscure essay titles.
At UniAdmissions, you will Always Work with Oxbridge Experts and Resources
In this BMAT Intensive Course you are taught by our experienced BMAT experts. They are Doctors or senior Oxbridge medical tutors who scored in the top 10% nationally. Their support will help you succeed in the BMAT. You will also receive a copy of our BMAT Ultimate Guide which contains 800 practice questions.
Book now to secure your place – hurry, places are filling up fast!
What to Expect on the Day
You'll be in for a busy day as we work from 10am until 6pm!
The BMAT intensive course is a crash course that focuses on areas that you can most benefit from improving. Your tutor will ensure you get personal help with whatever part of the BMAT you find hardest.
1015 – 1030: Arrival and Registration
1030 – 1300: Aptitude and Skills
1300 – 1330: Lunch
1330 – 1600: Scientific Knowledge and Applications
1600- 1730: Writing Tasks
1730 – 1800: Debrief and Finish
The vast majority of questions in section 1 are either problem solving, data handling or critical thinking. Whilst this section of the BMAT is renowned for being difficult to prepare for, we'll teach you common shortcuts and techniques you can use to save valuable time on these type of questions. We go over common types of question that come up every single year, and show you how to get to the correct answer quickly and efficiently.
You have approximately 100 seconds per question, so many students are able to finish the majority of questions in time. However, some questions on the BMAT are very tricky and can be a big drain on your limited time – this is usually why people don't finish and lose valuable marks in this section. On the course, you are taught to identify which questions are going to be easy and quick to do, and to build your "question radar" for picking out the difficult questions – the ones to leave! This allows you to maximise your score gaining the easy marks and leaving the difficult ones until the end.
Although the questions in section 2 aren't especially difficult, the intense time pressure of having to do one question every minute makes this section the hardest in the BMAT. As with section 1, the trick is to identify and do the easy questions, whilst leaving the hard ones for the end. Normally, the biology and chemistry questions in the BMAT require the least amount of time per question whilst the maths and physics are more time-draining.
Although the BMAT tests "GCSE Level" knowledge, the question style can be much more like A-level, and AS-level topics are frequently seen. This can be problematic if you haven't done biology or physics beyond GCSE as you may not have covered some examinable topics (e.g. Newtonian mechanics, parallel circuits in physics, hormones or the menstrual cycle in biology). In addition, if you are rusty you will lose valuable seconds. To address this, we'll teach commonly tested topics and also provide concise notes that will improve your mark dramatically, including a list of every equation you need to know for the BMAT.
Section 3 of the BMAT is frequently neglected by lots of students, who choose to spend their time on sections 1 & 2 instead. However, it has the highest returns per hour of work out of all three sections so is well worth putting time into. Whilst different questions will inevitably demand differing levels of comprehension and knowledge, it is important to realise that one of the major skills being tested is actually your ability to construct a logical, coherent argument and to convey it to the lay-reader.
We will teach you crucial strategies for ensuring you score at least A3 or above, placing you over the interview cut-off for several BMAT universities e.g. Imperial. You'll see examples of good and bad essays and then get detailed essay plans on how to approach the more difficult and obscure essay titles.
Preparing for the BMAT: How UniAdmssions can Help you
The BMAT course will help you tackle the parts you find daunting.
Why choose this course?
In addition to expert tutors and the best resources available you'll get;
8 Full Practice Papers
Written by experts and updated for 2018 to mirror the real exam as closely as possible.
Fully Worked Solutions
Detailed answers to all MCQs so you can see the best ways to approach every question.
Free E-Book
Our BMAT Ultimate guide is a 300+ page book packed with 800 practice questions and advice.
Master All Sections
Your BMAT course will cover problem solving, critical thinking, data handling, timed questions and essay writing.
Online Lectures
10 hours worth of videos recorded by expert tutors so you can prepare before and after the course.
Ongoing Support
Email access to your expert tutor until the day of your exam so you're never alone or stuck.
Time Saving Techniques
Learn powerful short-cuts and score boosting strategies so that you never run out of time again.
Expert Tutors
Your BMAT course will be taught by experienced Medical tutors who have tutored the BMAT for several years and scored in the top 10% of the country.
Want to know more? Speak with our expert admissions team now
BMAT Course Reviews
What students just like you said about their experience with UniAdmissions

Offer from Sheffield, Barts and Edinburgh
It was really helpful being able to sit the mock paper under time conditions and then going through it with David, who was excellent. I now feel a lot more confident about the exam.

Offer from Manchester, Birmingham and Aberdeen
I was really nervous about my test but with the online course I was able to prepare at my own pace, and the ongoing support was great.

Offer from Manchester, Barts and UCL
It was really helpful being able to sit the mock paper under time conditions and then going through it with David, who was excellent. I now feel a lot more confident about the exam.

Offer from King's College, Nottingham and Liverpool
Before the course, I wasn't getting any abstract reasoning questions right but I was taught their algorithm and I could solve most of them and got an 850 score in this section. If you go on only one course – make it this one.
83% SUCCESS RATE
Students who attended the course in 2017 secured offers to study Medicine
97% 5 STAR REVIEWS
Hundreds of students loved our BMAT Intensive Course last year
1000+ SATISFIED CUSTOMERS
Nearly everyone who attended the BMAT course in 2017 would recommend it to their friends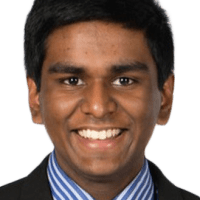 MADHI
Madhi is a second year medic at Emmanuel College, Cambridge. He achieved a perfect score in section 2 of the BMAT, a feat only achieved by a handful of people each year. Madhi is well experienced having previously tutored students for A Levels (Sciences and Maths) and for the BMAT. Outside of medicine, he enjoys playing badminton, basketball and ultimate frisbee.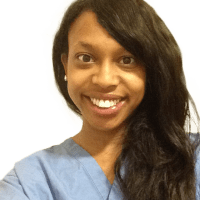 MILLIE
Millie is currently studying Medicine at Emmanuel College, University of Cambridge. She has successfully tutored students in Sciences and Maths up to A Level, as well as providing support for Medicine applications to a variety of universities, including Oxbridge. Millie has in depth experience of tutoring on BMAT & UKCAT, and holding mock interviews. In her free time Millie enjoys the great outdoors!
ZENAB
Zenab is now a sixth year medical student at UCL having completed her pre-clinical years at Murray Edwards College, Cambridge. She has privately tutored Maths and Science for the past six years and BMAT and UKCAT for the past two. Zenab has also been a Medicine Tutorial Lead on UniAdmission Intensive Day courses. Outside of medicine she is a keen traveller and yoga enthusiast.
The Ultimate BMAT Guide is the most comprehensive BMAT Book available. Written for the 2017-2018 Entry, it contains powerful time-saving strategies that will allow you to answer difficult questions within the time limit as well a massive 800 Practice Questions written in the style and difficulty of the real exam. Each question comes with Fully Worked Solutions that guide you through the most efficient way for getting the correct answer as quickly as possible. It also includes 12 annotated essays. Read More.
We get asked this a lot and regrettably we are unable to because of our commitment to keep group sizes manageable for our tutors. However, we can put you on the waiting list. To avoid disappointment, we recommend you book early or you can also look at our Online Course or Individual Tuition.
A series of online lectures that cover the majority of topics and taught by our lead BMAT tutor that you can access until your test day. Read More
Written by our BMAT experts who scored in the top 10%, our full mock BMAT papers simulate the format of the real exam. Updated for 2017, they allow you to get invaluable practice with the style and difficulty of questions. They include fully worked solutions to all questions and detailed essay plans. Read More 
UniAdmissions continues to be the best provider of BMAT courses year after year because we have the best BMAT tutors in the country and because of our unparalleled array of BMAT resources- for example, we're the only company that has two full BMAT books available on the market.
Can't make any of these dates or locations?  Check out our BMAT Online Course taught by expert medical tutors, containing everything that the traditional course offers from the comfort of your own home.
Speak to our Admissions Team for more information on the BMAT resources available