Worried that you'll be at a disadvantage applying from a state school?
There's no need to stress. It's definitely achievable; I've had first hand experience to debunk this myth!
Don't worry, I know the feeling.
That feeling that everyone else at the interview has had loads of specialist help with their interview practice. They've had tons of UKCAT and BMAT preparation and help with their personal statement. That they've all arrived together in the school bus and have connections to Oxford or Cambridge through hundreds of ex-pupils passing through the institutions. It can be easy for these thoughts to get into your head a stop you from performing to the best of your ability. However, myself and plenty of others have been there and are the living proof that you can do it and you have nothing to worry about when looking at your educational background.
I grew up in Northumberland and went to the local state schools (First School, Middle School and High School in the system we have up there) throughout my childhood. I was the only person applying for Oxbridge or Medicine in my year, so I guess you could say I maybe didn't have the support in applying that others did. This was probably best highlighted when I spoke to the teacher in charge of admissions about my upcoming UKCAT test and she replied with "What's the UKCAT?"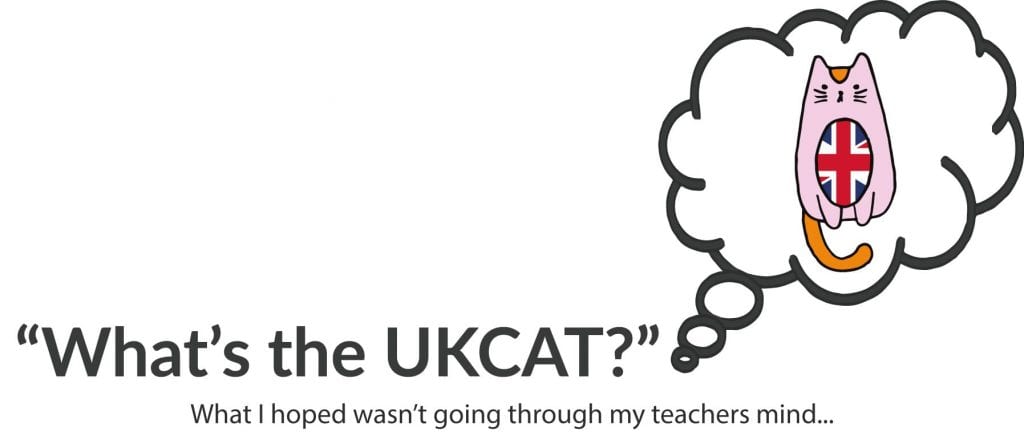 Stupid drawings aside, I feel that this has in no way disadvantaged me, and if anything, has given me the resilience and gung-ho attitude with which I've approached university and beyond. I researched and prepared for these entrance exams throughout year 12 – much to the confusion of my friends who had no idea what I was working for. I managed to get interviews at Oxford, Sheffield and Leeds and received offers from the first two of these. I'm now studying for my 3rd year exams at St Catherine's College at Oxford.
The first time I ever felt that I may be at a disadvantage given my school background was when I was applying for work experience placements in year 12. Every local hospital I emailed said that I couldn't shadow any doctors as I wasn't from any of the 'partner schools' – these turned out to be the local private schools in Newcastle. Luckily, I was able to get limited work experience through family friends, which proved to be invaluable.
Don't be afraid to ask people you vaguely know or your parents used to know for work experience!
They'll most likely be more than happy to help, especially if you're polite, create as little extra work for them as possible and buy them a nice bottle of wine at the end of it! The Universities are well aware that access to work experience is very school-dependent so don't worry. If you've shown that you've tried your absolute best to get medical exposure and show real thought about the little you have seen (top tip – be humble about this stuff!), this is all they can ask for. The same goes when looking at GCSE grades and other marks they look at in the application process – you will not be disadvantaged for your educational background and there are plenty of access resources in place to ensure you're not, so be sure to search for these online.
Feel like the teacher about the UKCAT? Find out more here.
CLICK HERE