Fully Worked Solutions
Detailed answers to all MCQs so you can see the best ways to approach every question
Over 300 Pages
1250 practice questions, so that you get the maximum amount of practice
Score Boosting Strategies
Powerful tips and techniques to allow you to answer questions more quickly and accurately
With over 300 Pages of valuable UKCAT information, The Ultimate UKCAT Guide is the most comprehensive UKCAT Book available. Written for 2018 Entry, this fully up-to-date book contains powerful time-saving strategies that will allow you to answer difficult questions quickly as well as a massive 1,250 Practice Questions written in the style and difficulty of the real exam. Each question also comes with Fully Worked Solutions that guide you through the best way to get the correct answer as quickly as possible.
With contributions and advice from over 20 Specialist UKCAT Tutors, this book is your ultimate companion to the UKCAT and a MUST-BUY for those looking to do well in the exam.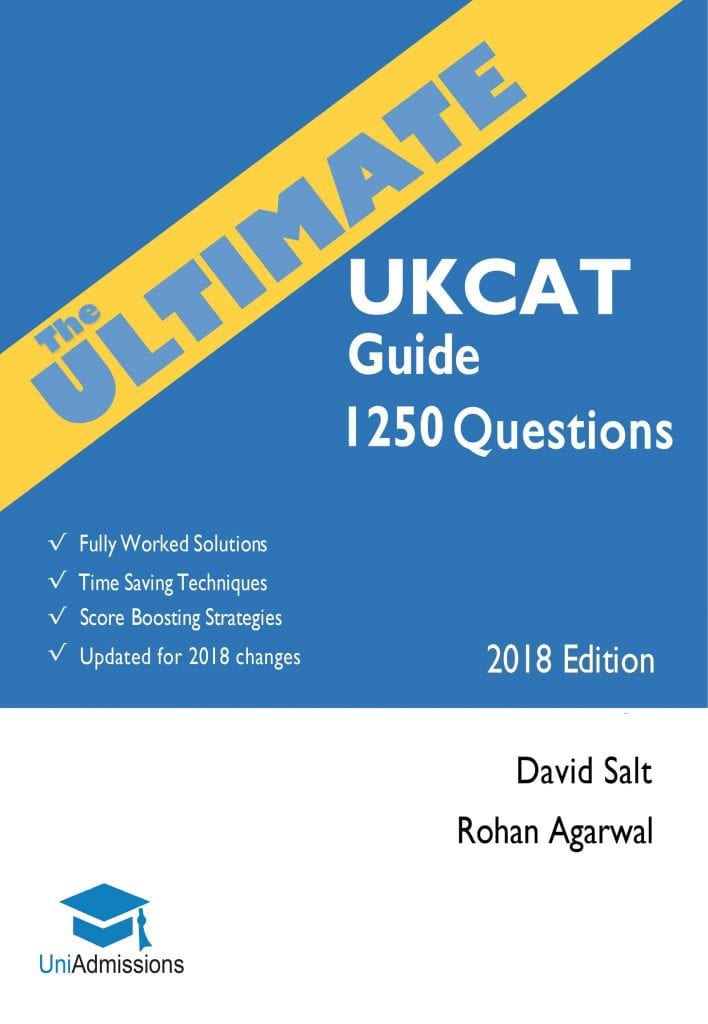 Norman, Parent of successful applicant with 4 offers -
For anyone on the fence, buy this book, even if it's just for the advice pages before each section – it's done my son a world of good and he recently got an offer to study Medicine at Barts.
Leo, 1st Year Medical Student at Kings College London -
Worth every penny, I could barely solve any of the AR questions until I got this book and started using their NSPCC method. I got 860 in my test last week! Thank you!
Sonia, 1st year Medical Student at Sheffield -
This book has a good variety of questions and unlike the other books, the questions actually reflect the difficulty of the real exam.
The Ebook is emailed automatically after checkout. Paperbacks are posted within 5 working days.