Medicine Entry Packages
Bespoke | Flexible | Expert Oxbridge Medicine Tuition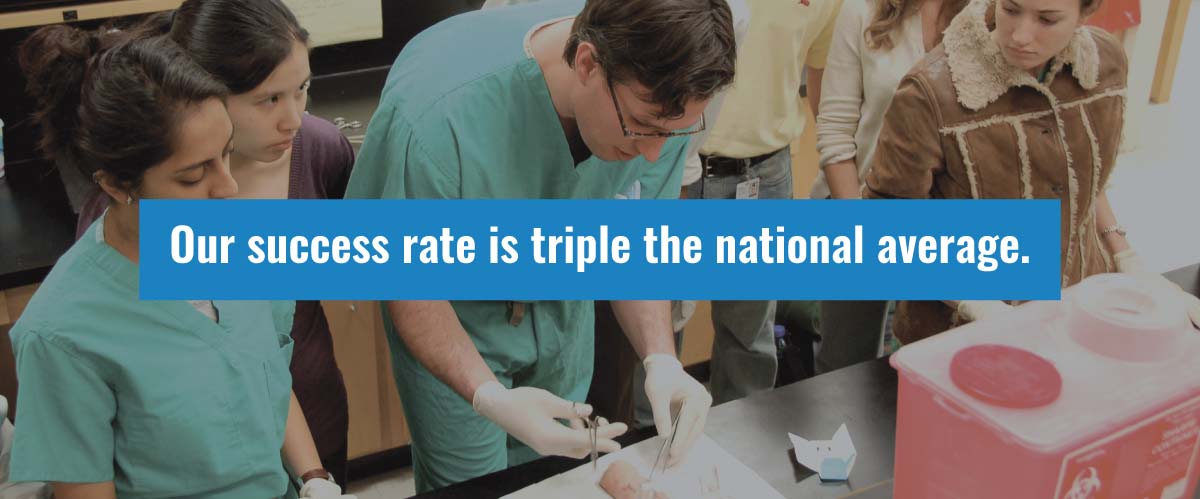 Less than 20% of Oxbridge applicants are successful.
Securing a place to study medicine at Oxbridge is one of the toughest admissions processes a student can face. Correct preparation for your interviews and exams like the BMAT and UKCAT could provide you with the edge needed for success.
What is The UniAdmissions Oxbridge Medicine Package?
The Oxbridge Medicine Package is a comprehensive combination of Oxbridge medicine application advice, exam and interview tuition and personal statement guidance carefully designed by our Oxbridge Medical experts to help you achieve success during every step of the Oxbridge medicine application process with proven results.
Interested? Discuss how we can help get the offer you want.
50 Comprehensive Hours of Support
Our Oxbridge Medical Package gives you the best possible chance of getting that dream offer. You will get 50 hours of bespoke expert tutoring consisting of:
Expert Tutors
Our expert medical tutors have all scored in the top 10% for their tuition field and have several years tutoring experience. They have proven success records and will make your chance of admissions the best it can be.
Time Saving Techniques
Learn powerful short-cuts and score boosting strategies that will ensure that you get the score you deserve. Your tutor will help you work to the highest standard and teach you different ways of looking at questions in the BMAT or UKCAT; invaluable advice when it comes to exam day.
Ongoing Support
You can email your tutor at any time with any questions or queries you have. You are guaranteed a response within 48 hours, and usually much quicker. You have access to this support until the final step so you are never alone in the process.
77% SUCCESS RATE
Students who booked Oxbridge Medicine Tuition with us were 3 times as likely to succeed compared to the national average – you know you're getting the best possible support.
5 Paperback Books
Get copies of all of our best-selling textbooks that will help you through every step of the process. You will get industry leading guides on the BMAT and UKCAT, a Medical Personal Statement Guide written by experts, and two Interview Guides which will ensure you interview perfectly.
Dedicated Tuition Manager
You get a dedicated UniAdmissions staff member to look after your every need. They can support you alongside your tutor and will help you get the most out of your tuition.
Case Studies of Real Students
I was struggling with the time limits in some of the UKCAT sections and I was starting to panic, until I went through UniAdmissions. Zenab was great and taught me lots of little time saving techniques that really helped.
David was great – he really knew his stuff and was always available to answer my calls and emails at short notice. Worth every penny.
I really can't reccomend Heather enough – Daniel found her guidance so useful that we booked her for his cambridge interview. Her tips about the electricity questions were first-class.
You'll get access to all of our online resources and paperback books: Medical Personal Statement Guide,UKCAT Guide, BMAT Guide and  Medical Interview Guide, all packed with powerful strategies and techniques to help you prepare, improve and stand out.
Usually in a location that's convenient for you and your tutor in Central London, Cambridge or Oxford. In some cases, it may be possible to have the sessions at your house, depending on your location.
UniAdmissions is committed to giving the very best service to every student. Our talented tutors are the key to the excellent service we pride ourselves on, passing on not only their expertise, but also their enthusiasm to inspire the next generation to succeed.
All tutors are either current senior students, recent graduates or from a professional background. Our selection process ensures only the best tutors work for us, in roles most suited to their skill-sets.
Our tutors work at any time that is convenient for you including weekends and evenings. As soon as you've booked, we will match you with subject specific tutors that are best suited to your needs. They will then call/email you to confirm the time and location of the first session within 48 hours of booking.
Absolutely, and we'd encourage you to do so. Make sure you give your tutor enough notice (at least 5 days) for them to prepare the appropriate materials.
Our Resources are the best in the industry – We are the only company to offer worked solutions to BMAT papers, On Demand online Lectures for BMAT & UKCAT.
We also give a free e-copies of our exclusive Ultimate Guide Series of books which contain more practice questions than any other books to all students attending our courses.
We've published 16 books in the last 2 years and sold more than 20,000 copies worldwide
Our Oxbridge and Medical Success rates are more than double the national average