Oxford Interviews: What I Wish My Parents Told Me….
The reflections of an Oxford graduate on their Oxford interview experience and what they would have been glad to hear from their parents before walking in.
As a personal anecdote, I would like to share my experience of the Oxford interview and reflect a little about what, in hindsight, I might have found supportive advice.
As a disclaimer, I would like to say that my parents were extremely helpful throughout all parts of my Oxford interview and that I do not necessarily expect them to have done anything differently. After all, neither of them had any knowledge of the system or of Oxford interview questions. In fact, they were going through the process for the first time alongside me!
All I want is to set out, almost like a journal, how I felt and perhaps offer some insight for parents who, like mine, will be reaching out to help their child without having first-hand experience of the Oxford interview or what questions are expected to be asked.
I completely appreciate that every applicant is different and this is not at all an objective piece of guidance. I hope however that it can still offer some value.
Feeling the pressure
I am, I admit, quite a nervous person and so, of course, I found the prospect of answering the Oxford interview questions extremely nerve-racking. I can still remember the feeling of anticipation!
Having now gone through four years of an Oxford degree, plus the Oxford interview itself, I would say what I would have found really comforting to know at the time was that Oxford professors are people too.
You can talk to them, you can make mistakes, you don't have to come across as perfect and, if you say some silly things (I definitely did), then they won't necessarily hold it against you if you show them your good qualities too!
As anecdotal evidence, I actually waited outside the wrong interview room for over half an hour due to a small communication error. I was really panicked and didn't know what to do! I was also scared that the College would think I was running late the whole time! At the time, I thought it was the worst thing that could happen, but the interviewers were very nice about the whole situation. It didn't seem to have made a difference to their decision either!
I think my point would be, for any nervous candidate out there, to know that human mistakes are forgiven and that the interviewers are only people too. Hopefully, this helps reassure you of any silly or embarrassing situations that might arise.
Control the "Controllables"
This is actually a piece of advice which has come from someone very close to me later in life but also is invaluable for the Oxford interview. I'm not sure you can beat it. After all, Oxford interview questions are extremely unpredictable and subjective, and even though it is the same for everyone, it might seem very overwhelming.
If I could give one suggestion to any candidate, it would be this: try to break down what you can do something about in advance. (E.g. your personal statement, preparation, technique, reading over any materials you have submitted, and think about which sources you would like to bring up to show off your skills). The things that you can't control, like what the interviewer may question on a whim – worry less.
If you would like to help your child with controlling their preparation, UniAdmissions has a range of Oxbridge interview preparation programmes. This way you can go through the exercise of answering questions under pressure, which is a very useful technique to be able to control.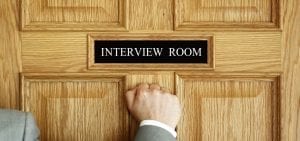 Make the most of the experience
I appreciate that the very anxious seventeen-year-old me might not have listened to somebody saying, "Make the most of your experience when you face your Oxford interview questions!", but I still think somebody should have said it to me.
It can really help to frame the whole process as an enjoyable and exciting opportunity, regardless of the outcome. Think of it like this…. The Oxford interviews give you the opportunity to visit a beautiful city (in its festive season, as interview predominantly take place around December), take inspiration from the unique atmosphere and architecture there, and talk to academics who are top in their field.
When your child is not facing the Oxford interview questions, there will be time within the few days to explore the city. There will also be activities organised by the students of the college and there will be other candidates who provide a nice social scene.
I hope those travelling to Oxford this interview season can take something from my experience and I wish them all the very best of luck!
Book an interview tuition programme
To ensure your child is given the very best support and preparation techniques and skills pre-Oxford interview, it might be worth booking an interview tuition programme with UniAdmissions. We've got a full range of subject-specific tuition courses to look at. So no matter what subject or college your child is looking to get a place at, we can help. Our expert tutors will help your child craft an interview strategy that works for them. So that, on the day, they will triple their chances of success.
Find out more or get in touch if you have any questions.
We're Talking Interviews
It's interview season and it seems to be the only thing on everybody's lips, but you can find the best information here. We've got Uni-specific interview guides, advice and what to look out for. Written by expert tutors and students who have lived through the interview experiences before, you'll read some of the best advice for your child.
See what we're talking about here…