1. Interviews are very likely to be held online due to COVID.
This was the most common question faced by tutors throughout both days – understandably, candidates are keen to know what the situation is.
This is the statement available on Cambridge's website:
This was echoed throughout all of the talks and Q&A sessions given during the Cambridge virtual open day.
Although it doesn't seem to be officially confirmed just yet, all signs point towards Cambridge admissions tutors interviewing candidates online or over the phone.
Remember, Cambridge interview around 90% of applicants so if you apply, you're very likely to be invited for interview.
2. Our ideal candidate is someone who can think for themselves and shows passion for their subject.
This statement, or variations of it, was always the answer given by tutors when asked "describe your ideal candidates?"
Admissions tutors, subject tutors and education directors all had the same viewpoint on this particular question; they are looking for candidates who: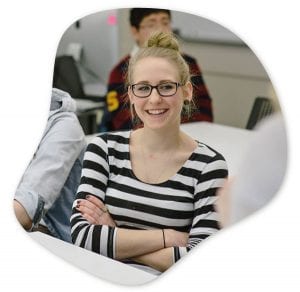 3. The number of A-levels you take isn't important, the relevance of the subjects you take is important.
"Is four A-levels better than taking three A-levels?"
This question was asked by several candidates over the course of the day. The general consensus was that the relevance of the subjects is of utmost importance.
For example, imagine you are applying to study English and are taking four A-levels in English Language, English Literature, History and Music. You are unlikely to be any better off than another candidate who has taken three A-levels in English Language, English Literature and History as Music is irrelevant to the subject you're applying for.
Of course, if you can pick a fourth relevant A-level, this will work in your favour.
If you're got questions about your application and how to improve your chances of success, speak with our expert Admissions Consultants who will give you advice and create a plan of action with you.
4. You must truly understand the course you are applying for.
This is particular relevant for Cambridge Natural Science applicants, but is true for most other subjects.
Tutors want to see that you have done your research and are choosing their course because it is the best option for what you want to achieve.
For example, Cambridge Natural Science tutors said that if you already know exactly what field of Natural Science you want to go into and don't have any interest in other fields within the subject, then the Natural Science course is unlikely to be right for you.
This is because in the first year, you must study three topics, two of which you may have no interest in.
Have an in-depth read through the course prospectus for the subject you want to apply for and ensure you understand exactly what it is you're applying for and get your reasons ready.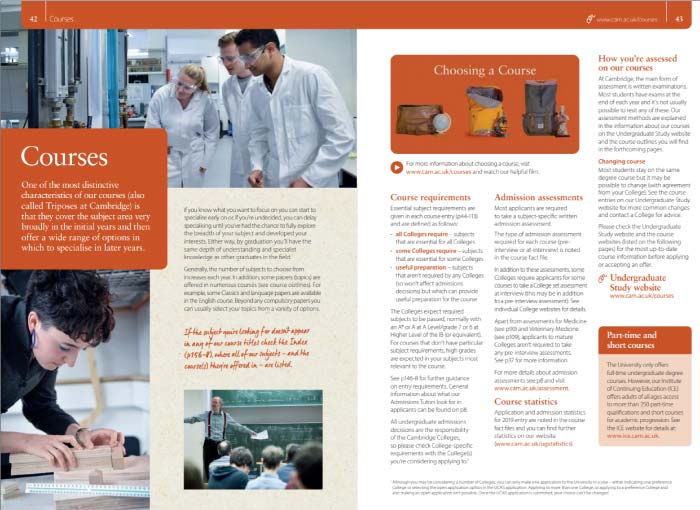 This was the answer given in relation to Personal Statements, but the same logic applies for all areas of your application.
By depth over breadth, admissions tutors were talking about going into detail about certain specifics rather than reeling off a long list of what you have done/read etc.
For example, if you are applying for Medicine and have completed five work experience placements, don't just list each of them.
The tutors reading your statement see much more value in picking out a certain experience or placement, then truly reflecting on the time you spent there.
By reflection, we mean providing context, what happened, what you learnt and how this experience would affect your life as a doctor.
Taking a deep dive into any topic shows far more to tutors than simply showing off quantity.
6. You're not alone if you're applying to Cambridge from a state school!
The question was asked by many students showing that the myth of "only private students belong in Oxford/Cambridge" still exists.
This unfortunate myth puts hundreds of students off applying each year. In 2019, over 60% of students accepted to Cambridge were from state schools.
Advice from current students was that they had the same reservations before applying, but decided to go ahead and apply anyway. Once they actually arrived at the university, they realized how ridiculous worrying about this aspect of their application was.
Once at university, no-one can tell a state school student apart from a private school student – and no one particularly cares.
The staff and current students both reinforced this by saying that once you're at Cambridge, you're all a part of the same family. Whatever factors may have set you apart outside the university are no longer considered at all.
You are unified by the fact that you're all Cambridge students, not the school type you were at before university.
Cambridge haven't changed their selection criteria from 2019 for 2020.
In summary:
Keep these 6 key takeaways in mind when you're applying to Cambridge this year.
Bewildered by the Cambridge application process?
At UniAdmissions, we specialise solely in Oxbridge and Medicine admissions support. Our average success rate for Oxbridge is 63% (2019) compared to the national average of 18%. We understand the admissions process inside out.
Want to triple your chances of success?