Understanding Your Child's Application for the Cambridge Natural Sciences Course
So, your child has already begun their Cambridge application steps? Children simply do not stop growing. It seems that just a few moments ago they were little kids starting their first day at school, yet now, these intelligent and independent people are looking ahead for finishing their A-Levels and applying to the best universities around the world, such as Cambridge University in the UK.
Although nothing makes parents happier than bright and successful children, seeing them apply to Cambridge might create an inkling for you to somehow get involved in your child's application process. As the Cambridge application process is a highly competitive and stressful endeavor, it's not a wonder you feel you need to offer any help.
What are the Cambridge application steps?
The Cambridge application steps are comprised out of a few parts, and they vary slightly between different colleges in Cambridge. However, there are a few common steps that are vital to the application:
Personal statement: a document of a length of a maximum 4000 symbols including spaces (not to get confused with words). Written by the applicant, it describes his own competence and motivation to study at the university.
NSAA test: the majority of colleges in Cambridge require students to take a standardized test, unique to Cambridge and Oxford universities
Interview: most colleges will require you to arrive at the University for about a 2-hour long interview session. During this time, students will discuss various topics, testing their knowledge and motivation on a highly personal level.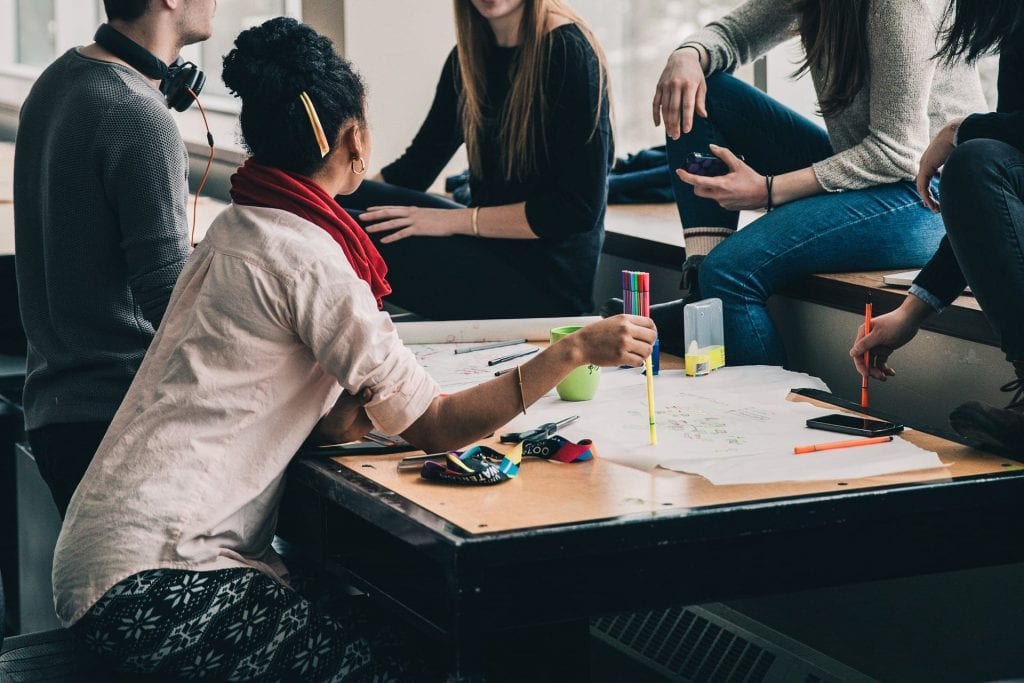 Book your Free Parents Consultation
If any extra queries or uncertainties arise, it is worth contacting UniAdmissions team for application consultation and help. UniAdmissions offer free, yes free(!), university application consultations to parents looking for more advice on how to support their child.
Discover the tips and practical advice we can provide if you want to help your son or daughter get into their chosen University.
I have gone into more details on the help that can be offered at each of the Cambridge application steps. Generally, each of these Cambridge application steps carries different weights and purposes for the application. It is helpful to understand their relative importance and thus guide the focus of your child while preparing for it.
Personal statement
How can you help your child's personal statement stand out? This step is generally used for initial filtering of student applications. Due to the competitive nature of Cambridge University, and the number of applications received (about 17,000 applications are received early), there only about 4 000 offers and available places.
A filter is necessary to reduce the workload of the admission staff. The personal statement also documents the personal and academic history of an applicant which might contain some extraordinary information that will be highly appreciated by the admission tea. This is also important in the case of 'pooling'.
'Pooling' is when a student is initially rejected from their desired College and other Colleges offer in their stead. A personal statement, then, would be very important as another College will make up their decision purely on the statement.
NSAA test scores
NSAA is a test unique to Cambridge and Oxford and is designed to test your knowledge in Mathematics, Physics, Biology, and Chemistry. Tests require not only knowledge of the subject, but also a show of scientific thinking: recognizing the assumptions made, designing an experiment, avoiding bias, etc. It is an important test that is a major determinant of your application success, together with interview performance.
Interview
Interviews are often two or more one-hour long interviews offered by all colleges in Cambridge. There is almost always an interview for Mathematics and the subject the student is most interested in. It is no longer a test of knowledge as the NSAA test is designed for that purpose.
The interview is more a test of "how many things are you CAPABLE of knowing" and how quickly you can learn. Interviews often take simple ideas, which can be complex, yet possible to explain using common-sense. Although sounding scary, it is an incredibly fun process, and, also, an invaluable chance to meet world-class science celebrities, famous professors, as they are the ones interviewing.
Therefore, preparation for this step of application should not be learning new things as much as knowing what you know already. Thinking about simple, everyday problems like "why the sky is blue?" is far more valuable than learning a new set of hard equations.
Therefore, as a parent, it is very helpful in understanding these main components of the application and help guiding your child's preparation, especially for the interview stage, which might be most stressful due to its abstract nature.
Further NSAA Test Tuitions and Guidance
Help your child in every step of their Cambridge application and take a look at our NSAA tuition courses.
Our test courses are specifically designed to ensure your child is prepared for every type of question that may crop up on the NSAA test. Your child will receive one-to-one tuition from an expert tutor who will go through mock questions and answers to improve their NSAA score.
Talk to a member of our team and let's discuss a strategy that will help your child in getting through each of the Cambridge application steps.
[icon_counter border_size="2″ border_color="#a4a4a4″ icon_size="32″ block_title_front="Further reading" block_desc_front="MUST READ: Top University interview tips for parents" block_title_back="Further reading" block_desc_back="MUST READ: Top University interview tips for parents" custom_link="1″ button_link="url:https%3A%2F%2Fwww.uniadmissions.co.uk%2Funiversity-interview-tips-for-parents%2F||target:%20_blank|" button_text="Read now" button_txt="#ffffff"]
[icon_counter border_size="2″ border_color="#a4a4a4″ icon_size="32″ block_title_front="Further reading" block_desc_front="MUST READ: Personal statement mistakes to avoid when applying to university" block_title_back="Further reading" block_desc_back="MUST READ: Personal statement mistakes to avoid when applying to university" custom_link="1″ button_link="url:https%3A%2F%2Fwww.uniadmissions.co.uk%2Fdont-make-these-mistakes-in-your-personal-statement%2F||target:%20_blank|" button_text="Read now" button_txt="#ffffff"]