A-Level Tuition with Expert Oxbridge Tutors
Bespoke, Flexible, Private A-Level Tuition

Our Oxbridge Experts Will Help you Achieve your A-Level Goals
With UniAdmissions, you'll find expert Oxbridge A-Level tuition that will help you to achieve the A-Level results you need. With a proven track record of success; your A-Level tutor will work with you one-on-one. Together you will identify your strengths and weaknesses and work on them to ensure rapid improvement.
Why Choose UniAdmissions?
At UniAdmissions, we use our expert Oxbridge knowledge to help students achieve their educational goals. Our Oxbridge tutors have been interviewed, assessed and hand-picked based on their ability to rapidly improve student exam results. Our Expert Oxbridge Admissions Team will work with you to find the perfect tutor for the subject or subjects you require assistance with to ensure that you are on the path to success as soon as you get in touch.
Speak to us for advice about your A-Level success and how we can help you achieve it.
What you'll Get with your Oxbridge A-Level Tuition Package
We use expert Oxbridge tutors to provide you with the highest chance of getting the A-Level results you need. Regardless of subject, exam board or time-frame; we will work quickly to find you an Oxbridge A-Level tutor who can put you on the right path. When you book a tutoring package with us, you are guaranteed: 
One-to-One
Make the most of every hour of tuition. One to one support means you get specific help with every subject area you need to work on.
Find your Tutor Quickly
It's important that you start tuition as quickly as possible in order to be as prepared as you can be for upcoming exam dates. You can get started with your tutor quickly, whilst being rest-assured they're the right one for you.
Ongoing Support
Struggling with some last minute questions? Email support from your tutor will be available right up until your exam date.
Every Exam Board Catered For
Concerned about specific exam board requirements? We can tailor your A-Level tuition according to your exam board requirements.
Access 5* A-Level Tuition from Anywhere in the World
Access A-Level tuition from any location. Your tutor will be available via Skype if you require.
Always Oxbridge Experts with Proven Records of Success
Our expert Oxbridge tutors will always provide you with the highest quality of tuition to equip you with everything you need to improve your exam results.
Meet Our A-Level Tutors
At UniAdmissions, you'll Only Ever Deal with Oxbridge Experts
We'll discuss your requirements with you to find the best tutor for your needs. Read information about a handful of our tutors below, or head to Our Tutors to see more.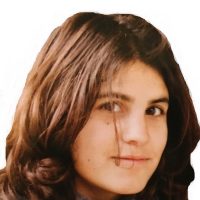 ARJUNA
Arjuna is currently reading English and German Literature at Oxford. She has a great wealth of experience in tutoring students to help them prepare for their Oxbridge interviews and has also tutored students in Oxford admissions tests and GCSE subjects. In her spare time, Arjuna enjoys oil painting and sculpting as well as theatre! Our tutors are available online or in person.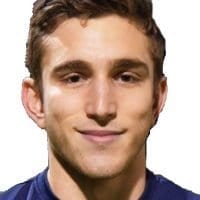 ISAAC
Isaac is a current masters student at the University of Chicago, having graduated from the University of Oxford (Oriel College). Isaac has over 3 years of experience of tutoring GCSE and A-Level students across the UK, and Oxbridge applicants from around the world in order to hone their exam technique. Isaac is especially experienced at tutoring for the TSA, working on personal statements and preparing students for interview.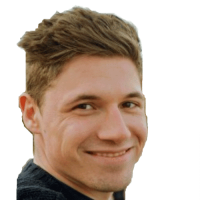 JARED
Jared graduated from Oxford (Trinity College) in 2015 having studied PPE, with particular interests in Ethics, Philosophy of Science, Game Theory and Macroeconomics. He is now a technology Entrepreneur and part-time tutor, having previously tutored A-Level Maths, Further Maths, Physics and Economics full-time. Having studied at a state school he is particularly passionate about increasing access from non-independent schools.
With A-Level tutoring, you will receive bespoke practice material from your tutor to ensure that your sessions are adapted to your specific needs. If there's an area that you'd like to focus on, your tutor will be able to prepare bespoke resources for you.
Usually in a location that's convenient for you and your tutor in Central London. In some cases, it may be possible to have the sessions at your house, depending on your location. If you're not near these locations, you can get tutoring from the same Oxbridge tutors we offer in person, via Skype.
Absolutely, and we would encourage you to speak with your tutor about any area of study that you feel are your weakest. Make sure that you give your tutor enough notice to allow them to prepare bespoke tutoring materials for you.
If you haven't had your first session yet, make a booking or contact us to find the ideal tutor for you. Your designated Oxbridge Consultant will match you with a tutor that is best suited for your needs and call or email you to confirm the time and location of the first tutorial. This is usually done within 24 hours.