If you're looking to improve your BMAT score in a short space of time, our BMAT intensive course is perfect for you. The BMAT intensive course is a fully interactive seminar that guides you through section 1, 2 and 3 of the BMAT- teaching you time-saving techniques and strategies to help you succeed.
In this BMAT crash course, you are taught by our experienced BMAT experts, who are Doctors or senior Oxbridge medical tutors who scored in the top 10% nationally in the BMAT. This provides ideal BMAT preparation for test day.
Start Live Chat Request Call Back
Time Saving Techniques
Learn powerful short-cuts and score boosting strategies so that you never run out of time again
Written by experts and updated for 2017 to mirror the real exam as closely as possible
Read More
Ongoing Support
Email access to your expert tutor till the day of your exam so you're never alone or stuck
Fully Worked Solutions
Detailed answers to all MCQs so you can see the best ways to approach every question
Online Lectures
Recorded by expert tutors so you can prepare before and after the course.
BMAT Intensive Course Structure

The BMAT intensive course is a crash course that focuses on areas that you can most benefit from improving, for example critical thinking in section 1 and physics in section 2. Your tutor will ensure you get personal help with whatever part of the BMAT you find hardest.
Feedback from Students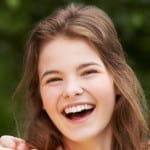 The time saving strategies were really useful- especially for the science section. I never used to get past the first 20 questions but now I sometimes even have time leftover to check 2-3 of my answers.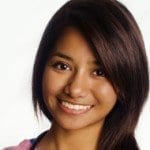 It was really helpful being taught in a group of 6 as it allowed me to ask questions regularly and to get individual feedback on my BMAT essay which I was initially really worried about. Thank you!
97%
Would recommend us to their friend
100%
Felt more prepared after the course
| Section | National Average | Our Average |
| --- | --- | --- |
| Section 1 | 4.9 | 5.7 |
| Section 2 | 4.6 | 6.1 |
| Section 3 | A 3.5 | A 4.0 |
Common Questions

Got a question that's not answered above? Then contact us now.
Saturday 10th September
Birkbeck University, London
FULLY BOOKED
Saturday 24th September
Birkbeck University, London
FULLY BOOKED
Sunday 9th October
Birkbeck University, London
FULLY BOOKED
Saturday 15th October
Novotel Centre, Leeds
FULLY BOOKED
Sunday 16th October
Birkbeck University, London
FULLY BOOKED
Sunday 23rd October
Birkbeck University, London
FULLY BOOKED
Can't make any of these dates? Check out our BMAT Online Course (£75)